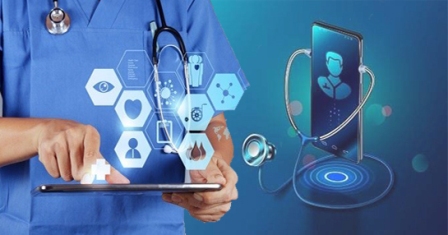 San Jose, California based BrightInsight Inc., the leading global digital health platform for biopharma and MedTech. Has been funded $40 million in its latest round of financing. Series funding led by Insight Partners with existing investors, New Leaf Venture Partners, and Eclipse Ventures.
Since launching the BrightInsight Platform in 2018, it has fast established itself as the de facto underlying digital health foundation for the world's top biopharma and MedTech companies.
BrightInsight plans to apply the funds raised to significantly scale up team growth and general availability for its platform. Projected growth involves a new regional customer delivery center into European and Asian markets.
The funding will also enable its analytics functionalities to invest more, allow its customers to drive more valuable insights faster, and begin new pre-built software assets to improve and accelerate their digital clinical trials.
As an outcome of the venture, Peter Sobiloff, a managing director at Insight Partners, will take a seat on its directors.
Based on a statement of Sobiloff, BrightInsight has emerged as the precise technology and execution leader in a market. That is overgrowing, and its expanding list of company customers verifies biopharma and MedTech companies' need for a standardized underlying platform to promote their new digital health offerings.
They are excited to work closely with the BrightInsight team as they enter this exciting phase of growth and push the enterprise towards more personalized and enhanced care.
The funding for BrightInsight comes as digital therapeutics, and related medical devices are becoming more relevant to patients in a world where telemedicine has become a necessity. Healthcare providers around the globe are turning to digital tools to comply with social distancing guidelines executed to halt the spread of COVID-19. Furthermore, the expanse of this kind of technology is expected to grow geometrically in the near feature.
In this latest world of healthcare, services that help companies adhere to regulatory guidelines and provide windows into how patients are using these tools become infinitely valuable.
By: K. Tagura
Author Statement:
Funded.com is the leading platform for accredited investors network worldwide. We monitor and provide updates on important funding events. Angel Investors and Venture Funding can be a key growth for a startup or existing business. Whether it is a first, second or third round financing having a strategic alliance with an Angel Investor or Venture Capital financing can propel a business to the next level and give the competitive edge.