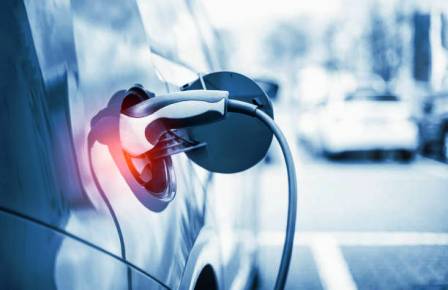 ChargeLab a California and Toronto-based startup that develops electric vehicle charging software designed to accelerate and commercialize electric mobility. The company's software monetizes and creates new user experiences with an electric vehicle charger infrastructure and battery swap management, enabling clients to with an open management platform that provides flexibility and expandability.
ChargeLab was funded $15 million, led by King River Capital, a venture capital fund targeting post-revenue, high-growth software businesses in large markets, and ABB E-Mobility. With the participation of existing investors, Root Ventures, Highline Beta, Third Sphere, Maple VC, and other strategic angel investors in Construct Capital.
The new funding will help the company go from its seed stage-level solution of connecting chargers and controlling them in the cloud to more advanced milestones. To accelerate growth and expand business operations.
As part of ChargeLab's commercial agreement with ABB, the two companies will launch a bundled hardware and software solution for fleets, multifamily buildings, and other commercial EV charging use cases, according to Zak Lefevre, founder, and CEO of ChargeLab. While the partnership with ABB will certainly give ChargeLab the resources it needs to build out and scale its enterprise software, Lefevre noted that ABB's interest in ChargeLab stems from its need for better out-of-the-box software in North America.
ChargeLab's core product is its cloud-based charging station management system, which provides apps for EV drivers, dashboards for fleet managers, and open APIs for third-party system integration. According to the company, the hardware-agnostic software, which runs on the edge and in the cloud, also includes automated monitoring of chargers, pricing and access rules, payment processing, and electrical load balancing.
The Head of Ventures of ABB EL Ventures, Malin Carlstrom, said the EV market continues to undergo massive growth, and the value proposition of ChargeLab's hardware-agnostic software has become increasingly apparent to both vendors and users. They believe that Zak and his team poised to create intelligent charging techniques and that ABB can be a strategic and financial supporter, benefiting both parties.
By: K. Tagura
Author statement:
Funded.com is the leading platform for accredited investors network worldwide. We monitor and provide updates on important funding events. Angel Investors and Venture Funding can be a key growth for a startup or existing business. Whether it is a first, second or third round financing having a strategic alliance with an Angel Investor or Venture Capital financing can propel a business to the next level and give the competitive edge.