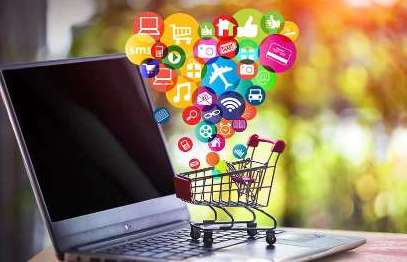 Based in New York City, Accrue Savings is also the developer of an online savings application developed to help customers plan for future purchases. The company's application offers merchant embedded online savings account, enabling users to keep track of their savings and plan for their expenses.
Accrue Savings was funded $25 million Series A led by Tiger Global. Participation also from Aglaé Ventures, existing investors Twelve Below, Red Sea Ventures, Ground Up Ventures, Good Friends, and a group of individual angel investors, including UPS CEO Carol Tomé, Fanatics CEO Michael Rubin.
The company plans to expand retail partnerships and add employees from new funding received across all departments, including engineering, sales, and marketing.
Accrue Savings, established in June 2021 by CEO Michael Hershfield, aspires to get people saving again with its merchant-embedded shopping experience that rewards consumers for saving up for the things they want to buy.
Partner Brands with Accrue Savings are witnessing an immediate impact on their top-of-funnel marketing actions. With Accrue Savings, retailers can contend with customers earlier in the deliberation stage by offering a savings-based purchase procedure on their website and in targeted email or SMS campaigns. In addition, partner retailers lessen friction points between consumers and their purchases by alleviating shopper concerns about debt-based payment plans.
Because saving can take time, Hershfield felt it was too early to disclose growth metrics but said that the company has racked up a customer list that includes Allbirds, Casper, Poly & Bark, Smile in its short existence Direct Club, and Tire Agent. It initially went live with 15 customers, and he teased that the list expected to double in the coming months.
Hershfield said the reaction from retailers and consumers since launch had exceeded their expectations. They're please to find so many brands that want to offer meaningful payment diversity options for consumers. In addition, an institutional investor like the venerable Tiger Global demonstrates the powerful possibility to embed more diverse financial technology to change the shopping experience for a broader range of customers.
Alex Cook, Partner, Tiger Global comment, that Accrue Savings helps brands reach more customers and gives consumers a responsible purchasing option. It's a win-win. Accrue Savings team is building a unique platform, and they're thrill to partner with them on the next stage of the journey.
By: K. Tagura
Author statement:
Funded.com is the leading platform for accredited investors network worldwide. We monitor and provide updates on important funding events. Angel Investors and Venture Funding can be a key growth for a startup or existing business. Whether it is a first, second or third round financing having a strategic alliance with an Angel Investor or Venture Capital financing can propel a business to the next level and give the competitive edge.