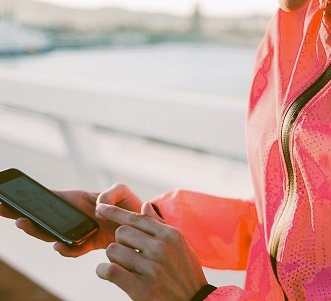 TeachMe.To, a San Diego, CA-based, is a community of adventurous learners. They believe that the good life is defined by magical growth experiences. Moments when something clicks, and you feel the euphoria of victory and discovery. Their focus is delivering more of those moments.
TeachMe.To was funded $2 million, led by 1984 Ventures with participation from Common Metal, Alumni Ventures, as well as a syndicate of angel investors, including Sam Altman, CEO of OpenAI; Ben Lauzier, former VP of Product & Growth at Thumbtack; Vivek Patel, former CPO at Yelp; and Brent Turner, President of Rover.
The funding will be utilized to scale the platform, introduce a dedicated app for learners, and broaden its scope beyond sports-related offerings.
TeachMe.To has been making waves in the education technology sector, offering a unique approach to learning that combines personalized instruction with high-quality content. The platform has gained significant traction, especially in the realm of sports education, where it has empowered coaches and athletes to enhance their skills and knowledge.
The new funding will play a pivotal role in TeachMe.To's expansion strategy, enabling the company to take its mission of accessible and effective education to the next level. Key highlights of the funding round and the company's future plans include:
1. Scaling the Platform: TeachMe.To plans to expand its platform's capabilities, adding more courses, interactive features, and tools to further enhance the learning experience. This scaling effort aims to cater to a wider audience, including learners of all ages and backgrounds.
2. Launching a Learners-Centric App: One of the most exciting developments is the launch of a dedicated app for learners. This app will provide learners with easy access to courses, assignments, progress tracking, and communication with instructors. It's designed to be user-friendly and enhance engagement with the learning process.
3. Expanding Beyond Sports: While TeachMe.To initially gained recognition for its sports-related courses, the company is now committed to expanding its content library across various subjects and disciplines. This expansion will offer learners a broader array of educational opportunities.
As the global demand for online education continues to rise, TeachMe.To's expansion and dedication to improving learning outcomes position it as a major player in the edtech industry. With the introduction of a student app and a broader course catalog, TeachMe.To is poised to make a significant impact on the way people learn, regardless of their interests or backgrounds.
By: K. Tagura
Author statement:
Who we are: Funded.com is a platform that is A+ BBB accredited over 10+ years. Access our network of Angel Investors, Venture Capital or Lenders. Let us professionally write your Business Plan.