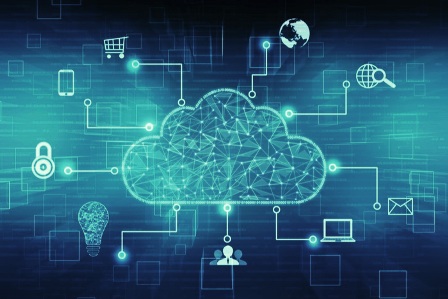 CloudNatix a startup company based in Saratoga, CA. This company provides an infrastructure for businesses with multiple cloud and on-premise operations.
CloudNatix was funded $4.5 million Seed round financing. The new investment led by DNX Ventures, an investment firm that focuses on the United States and Japanese B2B startups. Support from a new investor Cota Capital and existing investors: Incubate Fund, Vela Partners, and 468 Capital.
The new funding will boost the company scale the engineering and sales organizations to satisfy the great demand for their product over various geographies and vertical market shares.
CloudNatix was founded in 2019 by chief executive officer Rohit Seth, who previously held lead engineering roles at Google. CloudNatix is transforming how enterprises adopt and use Cloud and On-prem infrastructure. They have developed an auto-pilot platform that works over multiple Cloud providers delivering highly cost-effective infrastructure and operations.
The CloudNatix platform allows customers to decrease their infrastructure spend by up to 50%. Simultaneously, the Developer and DevOps teams can handle legacy, storage, or micro-service-based applications inseparable from a single management pane, occurring in sound and more agile business application rollouts.
Seth said CloudNatix competes most directly with VMware and Red Hat OpenShift. But they limit both services to their base platforms, while CloudNatix's benefit is agnostic to base platforms and cloud service providers.
The cloud business is one of the fastest-growing and most extensive technology sectors, dominated by Amazon Web Services, followed by Microsoft Azure and Google Cloud. Cloudnatix operates, estimated to be $12B, according to Gartner. While hybrid and multiple cloud environments and Kubernetes have been defining as the most efficient way of running modern workloads, adopting this structure is not simple. Cloudnatix makes working in these different environments orders of measure simpler by enabling developers to perform their applications by applying the auto-pilot technology and a single management pane.
Managing Partner of DNX Ventures Hiro Rio Maeda said one of CloudNatix's critical assets is its cloud-agnostic infrastructure management that gives hassle-free, highly efficient enterprises' operations. CloudNatix has opened its board of directors to include Mr. Maeda.
By: K. Tagura
Author statement:
Funded.com is the leading platform for accredited investors network worldwide. We monitor and provide updates on important funding events. Angel Investors and Venture Funding can be a key growth for a startup or existing business. Whether it is a first, second or third round financing having a strategic alliance with an Angel Investor or Venture Capital financing can propel a business to the next level and give the competitive edge.