Connect with millions of dollars in funding and join the ranks of the funded at Funded.com ®
Currently Trending: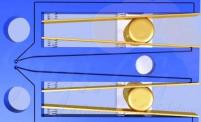 Patented Instant Lock ...
The ONLY product that allows for instant lock-down of double automatic sliding doors. Concept has been prototype tested and is covered by a recently issued US Utility Patent. An incredible market awaits.
Glen Burnie, Maryland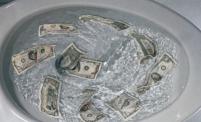 1 cup to flush the toilet
This toilet is designed to solve all the questions and concerns that will ever come up when looking for a real water conservation toilet.
Colorado Springs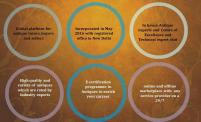 Resalebility in Antiqu...
PNJ Antique is an online platform which facilitates a medium for sellers and buyers of antiques to connect with each other. Our company deals in 21 categories of antiques covering almost every variety of antiques.
Delhi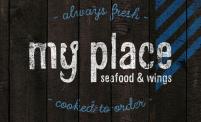 Fresh Fast Food Expans...
My Place Seafood & Wings is a fast food restaurant in Bowie, Maryland that is planning to re-position itself as a regional franchise in downtown Washington DC. My Place Seafood & Wings provides excellent food & great service!
Washington, DC
Feedback and Funding Events.

NEWS RELEASE - Commercial real estate venture gets funded for $250K from funded.com's funding provider.
Comment: I was very pleased with the speed and professional attitude of the site. I will recommend this to anyone in the future.


"Funded.com has been great and my project is in the final stages of being funded by an investor I found on here. I was surprized at the quick process and how fast investors funded my project. Website was a big help!"


Let me first start by saying I believe your site is THE BEST there is for connecting Entrepreneurs and Investors. It is the site I've had most success with. I had about 6 Investors either respond back or contact me because of your site with an interest in investing in my company. Thank you very much! I love your site and will recommend it to any of my Colleagues. I love the fact that we are able to contact the Investors directly (which many of the sites joining Entrepreneurs and Investors don't allow). It looks like I'm about to go into contract with an Investor because of your site. Thank you again.


I am grateful I had the opportunity to access your network of investors. I am reasonably confident that the current negotiations with one of your investors will go through for our film production. I will be back for my next production.

Do you want to provide funding for our Members
We have great new opportunities for Funding Providers
Know More
Funded.com has been the go-to site of entrepreneurs who want to establish their names and build their dreams by finding the right investors for their start-ups and existing businesses. The website has become a leading platform that connects start-up or existing businesses to over 6,000 funding providers and most active profiles. Such as: Investors, Angel Investors, Business Funding, Private equity, Venture Capital and Private Individual Investors.

Since 2007, Funded.com has expanded its still-growing list of investors who are initially pre-screened. Our list, as people say, is nothing but a goldmine for entrepreneurs who need financial backing for their business.