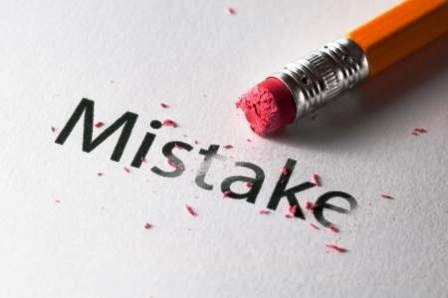 Writing your business plan is probably one of the most important business duties you will assume. If you follow a quality business plans template you will cover the basics of the plans, but there are still common mistakes made by entrepreneurs that hurt their cause. It is reminiscent of the teacher in school who gave you the parts of the essay for easy outlining and then marks points off because the essay is too long or too boring.
Following are some of the most common errors made in business plans. Some of them are simple errors, but that doesn't minimize their importance. Other are mistakes usually made due to lack of experience. Either way, these mistakes can hurt the effectiveness of the overall business plan.
Including more than one business model in the false belief that more information and more strategies are always better (not true!)
Lacking cohesiveness throughout the business plans
Difficult to read due to illogical or poor layout (another reason to use a business plan template)
Including unsupported projections or estimates
Not fully analyzing the competition
Failing to prepare all required sections of a business plans (making your plan look amateurish or as if you are hiding something)
No value proposition separating your business from the competition
Not letting anyone else read your business plan and provide feedback before submission
Making the business plan difficult to read because it is written using mostly hard-to-understand industry or discipline terms (i.e. your funder may not know much about technology so using technical jargon will make the plan too difficult to understand)
Showing lack of understanding of the niche market to be served
These are certainly not the only mistakes, but they are some of the most common. You want to avoid writing a business plan that is too long and tedious, is not well written, and is boring. Though funders are often professionals looking for the next great business investment opportunity, they are also human. Grammatical errors and boring prose can quickly discourage anyone reading the business plan. It seems your essay teacher was right all along.
Who we are: Funded.com is a platform that is A+ BBB rated over 10+ years. Access our network of Investors, get instantly matched with a Lender, or get a business plan by visiting us Funded.com
You can review our featured partners to help your success with your business or project.