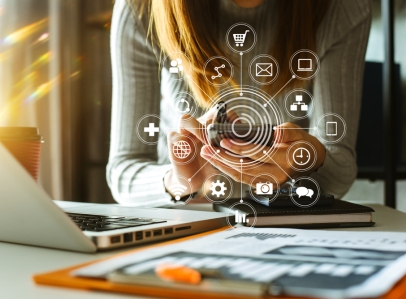 Small business lending is just one of the markets that greatly benefits from the technological advances that we are experiencing in this day and age. Because of the accessibility to larger scope information about the potential lenders, banks and other lending institutions are now able to make more detailed assessments of the risks involved in a possible agreement.
Here are some of the advantages of having an advanced technology in the small business lending markets:
The possibility of broadening the risks to a larger geographical and industrial market

Cheaper acquisition costs despite wider geographic reach

Lesser necessity of opening new branches

Paperless application of loans, improved underwriting, and faster processing of applications

Develop new products that will focus on providing services to smaller businesses and those that have been declined by larger lending firms.

Significantly lower capital, especially for non-bank lenders
Since the start of the credit crisis – or the period of reduction in the general availability of loans – small companies and business that have been operating for not more than two years started to have a hard time applying for financial support from the traditional banks. But because of the advances in technology, smaller lending companies that were able to get large amounts of information about the borrowers were able to provide loans for these small businesses.
Because of the availability of information, even people who have very low credit scores can secure loans as long as they have positive credit history and the industry and economic status in the area where they live in show optimistic figures.
Nowadays, banks and other lending institutions can check not just the basic information included on loan application documents but also wider range of data that come from credit ratings agencies such as D&B and Equifax. The availability of large information about the potential borrowers allows lenders to develop and offer special financial packages designed for small companies and startups.
This phenomenon became more common among non-bank lenders, especially after 2008 when the credit market started stringent loan application processes. In fact, Biz2Credit Small Business Lending Index noted that the so-called "alternative lenders" or those that are not affiliated with large financial institutions approve around six out of ten loan applications, significantly higher than the approval rate of banks and other large financial institutions.
Aside from these benefits, the use of technology in assessing loan applications made it easier for companies owned by women or members of the minority to secure financial support. Moreover, as small business lending markets start to integrate technology in their operations, entrepreneurs save a lot of time and encounter less problems in their bid to get financial support to start or expand their businesses. This proves how technology truly transformed for the better the market of small business lending.
Who we are: Funded.com is a platform that is A+ BBB rated over 10+ years. Access our network of Investors, get instantly matched with a Lender, or get a business plan by visiting us Funded.com
You can review our featured partners to help your success with your business or project.