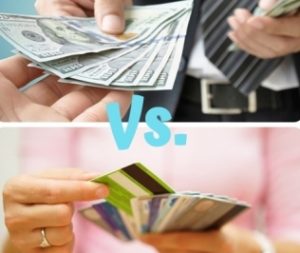 If you have long been looking for business funds, the multiple business financing options must have overwhelmed you. Many entrepreneurs don't want to involve outside investors to raise capital for their lean startups to avoid entailing risks such as misaligned structure and timeline.
If you are one of them, business credit cards and business loans are some of the readily available options for you. Plus, these financing options are widely accessible for the entrepreneurs who want to self-finance their business.
Regardless of what options you choose, understanding their pros and cons is essential. But before we plunge into the details, let's quickly split the difference between business credit cards and business loan to help you choose the most appropriate option for your business.
What Is the Difference between Business Credit Card and Business Loans
No doubt, it is one of the common questions that come to mind when it is about funding your startup. Typically, a business loan refers to a lump sum amount you are paid out that you need to pay back in the form of monthly installment over a specified period. A business credit card, on the other hand, is a credit line that allows you access to money or funds to a certain limit on a recurring basis. This credit line, like another credit amount, can be paid off through monthly payments or over any period of your choice unless you meet the credit limit of each month.
Business loans are generally installment debts; however, business credit cards are revolving debts. Although neither of these options hurt your personal credit scores in the long term if you pay them on time, it is worth noting that business credit card has more potential to affect your credit card scores. If not paid on time, revolving debt may decrease debt to credit ratio.
Moreover, business loans undeniably offer large sums of funds and may have a lower interest rate as compared to business credit cards. However, qualifying for them is nerve-wrecking since the lending process is unnecessarily long and can take months.
Alternatively, business credit cards can offer you immediate access to funds or cash you need to invest in yours. While their interest rate tends to be higher, you have an option to pay off your full bill each month. Besides this, the best business credit cards provide a slew of other reimbursements such as credit rewards, purchase protections, and perks that can particularly benefit business owners.
Business Credit Card or Business Loan- Which Can You Get Easily?
Having good credit card scores are necessary to qualify for both business credit cards and business loans. In addition to that, to initiate the funding process, you will be asked to apply, along with the documentation showing your revenues. However, documentation for business loans tends to be more extensive and hectic. Not only this, you may find requirements for business loans stricter in terms of business profitability and length of time.
Overall, qualifying for business loans is more difficult than getting funds through business credit cards. The requirements become even more challenging to meet if your credit scores are low or you are a startup.
Luckily, Small Business Administration offers loans for startups. Although traditional lenders invest in these government-backed loans, guarantees up to 50% percent of the loan to make the process easier.
Business Credit Card or Business Loan- Which Can You Get Easily?
There is no easy answer to the question of whether one should opt for a business credit card or business loans. As mentioned earlier, to choose the best funding option, you need to compare the best features of each alternative.
Features
Business Credit
Cards
Business Loans
Loan amount
Up to $50,000
Up to $5million
Loan type
Revolving credit line
Installment loan
Repayment
Monthly payments to the minimum credit limit to pay off a debt to avoid high interest
Set payments to be paid monthly over a specified time that can go up to 25 years
Average APR
13 to 20 percent
8 to 10 percent
Eligibility
Steady income and personal credit history
Good business revenue model and credit
Approval Time
Seven days
Weeks or a minimum of six months
Benefits
Sign up bonuses, reward programs, purchase protection, trip insurance
Government-backed loans
Business Credit Card or Business Loan: What is the best Option for You?
You have compared the features of both options; it is the right time to decide which works best for you.
Business loans are Ideal for your business if you;
Need large sums of funds
Want investment for profit-generating projects that include purchasing equipment hiring staff or renting new locations
Want to expand an established business that generates revenues up to 100,000
Business Credit Cards are ideal for your business if you
are looking for options to separate finances or sole proprietor
Want to use the payment option that comes with big rewards
Need to access cash immediately
Do not want to borrow money and need a payment option that allows you to pay in a month
Want to invest in a project that has 0 percent introductory APR and plans to make payments before its promotional period deadline
Factors to consider while Choosing Business Credit Cards and Business Loans
Your job is not done after you decide which option you want to choose and why. There are certain factors you need to consider to make a safe choice.
Interest Rate– it is important to choose the option that has a low-interest rate. The interest rate in loans and credit cards are compounding, and you will end up wasting a lot of money if you are not diligent.
Other fees– choosing a business credit card means you will have to pay annual fees, foreign transaction charges, and late payment charges
Eligibility– applying for consecutive loans or credit cards may ding your personal credit scores by resulting in the new inquiry.
Final Thoughts
Overall, both financing options come with their perks and downsides. Given that, it is up to you when it comes to making the decision that meets the requirement of your small business.
Who we are: Funded.com is a platform that is A+ BBB rated over 10+ years. Access our network of Investors, get instantly matched with a Lender, or get a business plan by visiting us Funded.com