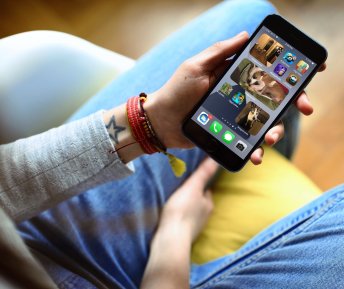 Locket, a Los Angeles, CA-based developer of a mobile-advertising and photo sharing application. The company delivers advertising on users' lock screens, delivering content whenever they unlock their phones and providing deals, trailers, and opportunities for engaging with commerce sites.
The Locket was funded $12.5 million led by Open AI CEO Sam Altman with participation from Sugar Capital and Costanoa Ventures, and additional strategic investment from Instagram co-founder Mike Krieger and Quora CEO Adam D'Angelo and other angel investors. The new funds will fuel continued hiring efforts and product development as the company expands its community and prepares to release a steady flow of new interactive features to strengthen connections with friends and family further.
The app launched by Matt Moss, a former Apple Worldwide Developer Conference student scholarship winner and recent UC Santa Barbara grad. Moss created Locket as a personal side project for his girlfriend to capture and share a natural moment of his day with her. Moss's friends had questioned if they could use the app with their friends and family, behind which Moss publicly opened Locket on the Apple App Store and the Google Play Store momentarily after.
The Locket created to make people feel more intimate with the 10-15 people in their lives that matter the most while delivering a simple release from doomscrolling and algorithmic feeds. The widget lets you add up to 20 people to your home screen. This number is the natural limit for Locket's core premise of focusing on your closest connections.
Currently, the team consists of three core members. However, they are planning to hire new talents to help continue expanding Locket to lead the social space to strengthen the close relationship. The Locket Team is excited to unveil additional features in the coming months.
By: K. Tagura
Author statement:
Who we are: Funded.com is a platform that is A+ BBB rated over 10+ years. Access our network of Investors, get instantly matched with a Lender, or get a business plan by visiting us Funded.com