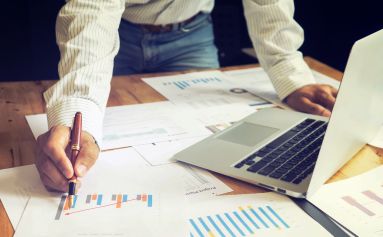 The ideal business plan is composed of more than just history, marketing and financial sections. It should also convey the value proposition to the angel investors you approach about business funding. Typically, angel investors are sought after a business has been established so it's possible to show real products, actual customers and a working business model. However, the angel investors will want to know how you define the company's value proposition.
The business value proposition is developed with the marketplace in mind. The value proposition defines why people in the target market should buy your products or services. It defines what benefits purchase of the goods or services will provide or what problem will be solved by product or service use. It sounds like the statement would be long, but it should be kept short which forces the business owner to concisely explain the value the company is bringing to the marketplace and the relevance of the product to the customer. If it takes a long winded explanation then there's  good chance the business owner has not fully developed the business concept.
The value proposition is important to the angel investor because it concisely differentiates the business among its competitors and reflects an alignment of business operations with the market. The value proposition must also reflect specific results or performance and is not a generalized statement that any business could use. For example, a consulting business could say that it can help customers get a high return on investment , but that would be a weak value proposition. A strong value proposition would say that the business can demonstrate customers will experience an improvement of 15% Return on Investment (ROI) by using the company's state-of-the-art proprietary software.
Angel investors expect a business plan to have a value proposition that quantifies market results and also states the source of its competitive advantage. That should never be a problem if a company is serious about success.
Who we are: Funded.com is a platform that is A+ BBB rated over 10+ years. Access our network of Investors, get instantly matched with a Lender, or get a business plan by visiting us Funded.com
You can review our featured partners to help your success with your business or project.