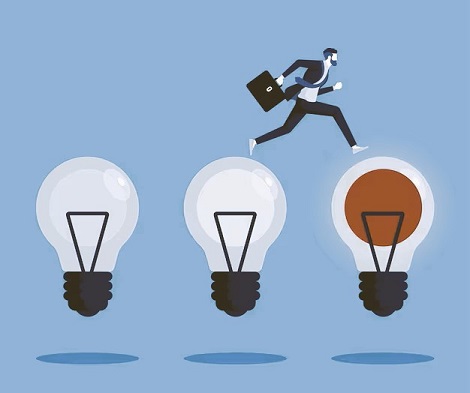 In today's fast-paced and ever-evolving business landscape, innovation is the key to success. It is crucial for entrepreneurs and business leaders to constantly generate fresh and groundbreaking ideas to stay ahead of the competition. However, coming up with innovative business ideas can be challenging. In this article, we will explore some effective strategies and techniques to unleash your creativity and generate innovative business ideas that can drive your success.
Embrace a Growth Mindset:
The first step towards generating innovative business ideas is to adopt a growth mindset. This mindset encourages you to believe in your ability to learn and develop new skills and ideas. Embrace the notion that with effort and dedication, you can expand your creative capacity and think outside the box. Replace self-limiting beliefs with a positive and open mindset that welcomes new possibilities.
Emphasize Customer Needs:
Successful businesses are built on meeting customer needs. Start by gaining a deep understanding of your target audience and their pain points. Engage in market research, conduct surveys, and analyze trends to identify unmet needs and gaps in the market. By focusing on solving customer problems, you can generate innovative ideas that offer unique and valuable solutions.
Embrace Collaboration:
Collaboration is a powerful tool for generating innovative ideas. Surround yourself with diverse perspectives and expertise by building a team or seeking input from peers, industry experts, or even customers. Encourage brainstorming sessions, where everyone is free to share their ideas without judgment. By leveraging collective intelligence, you can spark creativity and uncover new possibilities that might not have emerged through individual thinking alone.
Explore Emerging Technologies:
Technology is a catalyst for innovation. Stay updated with the latest advancements in your industry and beyond. Explore emerging technologies such as artificial intelligence, blockchain, virtual reality, or the Internet of Things (IoT). Consider how these technologies can be applied to solve existing problems or create new business opportunities. By embracing technology, you can uncover innovative ideas that disrupt traditional business models and pave the way for future success.
Foster a Culture of Innovation:
Creating an environment that fosters innovation is essential for generating groundbreaking ideas. Encourage risk-taking, embrace failure as a learning opportunity, and reward creativity. Establish channels for idea sharing, such as suggestion boxes or regular innovation workshops. Foster an inclusive culture where every team member feels empowered to contribute their ideas, regardless of their role or level within the organization.
Look Beyond Your Industry:
Break free from the confines of your industry and draw inspiration from diverse sources. Explore different sectors, observe emerging trends, and adapt successful strategies from other industries to your own. Cross-pollination of ideas often leads to innovative breakthroughs and unique business models that can differentiate you from competitors.
Continuously Learn and Adapt:
Innovation is an ongoing process. Stay curious and commit to continuous learning. Attend industry conferences, seminars, and workshops. Engage in online communities and forums where like-minded individuals share insights and experiences. Embrace feedback and be willing to adapt your ideas based on market realities and changing customer needs. Remember, innovation requires flexibility and the ability to pivot when necessary.
Conclusion:
Generating innovative business ideas is both an art and a science. By adopting a growth mindset, focusing on customer needs, embracing collaboration, exploring emerging technologies, fostering a culture of innovation, looking beyond your industry, and continuously learning and adapting, you can unlock the potential for groundbreaking ideas that can drive your business forward. Embrace the challenge, trust in your creative abilities, and be prepared to embrace the future with fresh and innovative perspectives.
Who we are: Funded.com is a platform that is A+ BBB accredited over 10+ years. Access our network of Angel Investors, Venture Capital or Lenders. Let us professionally write your Business Plan.