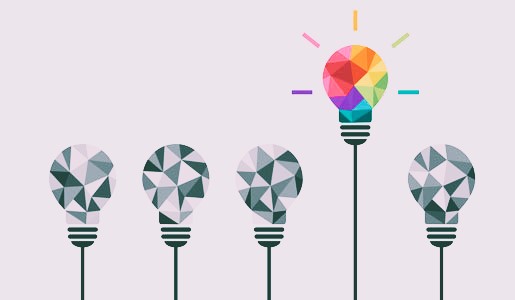 Starting a new business is an exhilarating journey that requires passion, perseverance, and much innovation. Entrepreneurs embark on this path, hoping to turn their groundbreaking ideas into successful ventures. However, the way to entrepreneurship is paved with challenges, from refining and nurturing innovative ideas to securing funding and navigating the ever-changing landscape of startups. This article will explore the critical aspects of entrepreneurship and startup success, providing valuable insights and practical tips for aspiring business owners.
Nurturing Innovative Ideas
Innovation is the lifeblood of entrepreneurship. Nurturing and refining innovative ideas is crucial to launching a successful startup. Here are some strategies to help you promote and develop your ideas:
A. Problem Identification: Start by identifying a problem or pain point in the market you are passionate about solving. Conduct thorough market research, engage with potential customers, and analyze existing solutions to gain a deep understanding of the problem.
B. Ideation and Validation: Generate a range of potential solutions and test their viability. Utilize brainstorming techniques, build prototypes, and seek feedback from trusted advisors, mentors, and potential customers. This iterative process will help you validate and refine your ideas.
C Market Fit: Assess the market demand and ensure your idea aligns with market needs. Identify your target audience, their preferences, and their willingness to pay for your solution. This step will help you gauge your idea's viability and potential success.
Launching New Ventures
Once you have a solid idea, it's time to transform it into a tangible business. Here are the key steps to successfully launch your startup:
A. Business Plan: Develop a comprehensive business plan that outlines your vision, target market, marketing strategies, financial projections, and growth plans. A well-structured business plan will help you clarify your goals and attract potential investors.
B. Building a Team: Surround yourself with talented individuals who share your vision and complement your skills. Recruit team members who are passionate, dedicated, and possess the expertise required to drive your startup forward.
C. Minimum Viable Product (MVP): Develop a minimum viable product or prototype demonstrating your solution's core features and value proposition. This will allow you to gather early feedback, validate your concept, and make necessary improvements before investing significant resources.
Securing Funding
Funding is often a critical aspect of turning your startup dreams into reality. Here are some avenues to explore when seeking funding for your business:
A. Bootstrapping: Start with self-funding or funding from friends and family. Bootstrapping gives you greater control over your business and demonstrates your commitment and dedication to potential investors.
B. Angel Investors and Venture Capitalists: Research and reach out to angel investors and venture capitalists specializing in your industry. Prepare a compelling pitch deck and business plan to showcase your idea's potential and secure investment.
C. Crowdfunding and Grants: Consider crowdfunding platforms or apply for government grants and startup competitions. These avenues provide access to capital while creating awareness and building a customer base.
Navigating Startup Challenges
Starting a new business is always challenging. Here are some common hurdles you may encounter and strategies to overcome them:
A. Adaptability and Agility: Stay agile and be open to change. The startup landscape constantly evolves, and adaptability will help you pivot when necessary and seize new opportunities.
B. Networking and Mentorship: Build a strong network of mentors, industry experts, and fellow entrepreneurs. Their guidance and support can help you navigate challenges, offer valuable insights, and provide access to resources.
C. Resilience and Perseverance: Starting a business is a rollercoaster with ups and downs. Cultivate resilience, stay motivated, and learn from failures. It's essential to keep pushing forward despite setbacks and believe in your vision.
Conclusion
Nurturing innovative ideas, launching new ventures, securing funding, and navigating the challenges of starting a new business are all part of the exhilarating journey of entrepreneurship. By following the strategies outlined in this article, aspiring entrepreneurs can enhance their chances of success and overcome the hurdles that come their way. Remember, entrepreneurship requires creativity, resilience, and a relentless pursuit to make your ideas real. So, take that leap of faith, be prepared for the challenges, and embark on an exciting adventure toward building your startup.
Who we are: Funded.com is a platform that is A+ BBB rated over 10+ years. Access our network of Investors, get instantly matched with a Lender, or get a business plan by visiting us Funded.com
You can review our featured partners to help your success with your business or project.