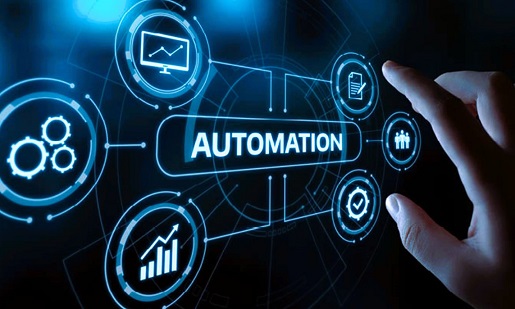 8Flow.ai, is a San Francisco, CA-based startup developer of an enterprise-grade self-learning workflow automation platform intended for analyzing and automating customer support workflows. The company's platform offers a solution to learn what an individual agent does as they resolve tickets, perform task mining, and generate automation for repetitive tasks across ticketing systems, business applications, spreadsheets, customer order databases, and CRM platforms, enabling clients to automate business functions such as finance for invoice processing, sales and operations with inventory management.
8Flow.ai was funded $6.6 million in a recent funding round and led by Caffeinated Capital, with participation from BoxGroup, Liquid2, HNVR, and Trilogy, as well as prominent angel investors. The investment will further enhance and expand the company's platform, which specializes in automating customer support workflows.
8Flow.ai's advanced platform employs artificial intelligence (AI) and natural language processing (NLP) to automate and streamline customer support workflows, enabling businesses to provide faster, more efficient, and personalized customer service experiences. In addition, the platform integrates seamlessly with existing customer relationship management (CRM) systems, helpdesk software, and other tools, making it easy for businesses to adopt and integrate into their operations.
8Flow.ai's technology frees up customer support teams to focus on more complex and high-value interactions by automating repetitive tasks such as ticket routing, basic issue resolution, and customer inquiries. In addition, the AI-powered system learns from each interaction, improving its accuracy and efficiency. This results in improved response times, enhanced customer satisfaction, and reduced business operational costs.
The funding will allow 8Flow.ai to accelerate its product development efforts and expand its AI and NLP experts team. In addition, the company plans to invest in research and development to enhance its automation capabilities and develop new features that address evolving customer needs.
The growing demand for efficient and scalable customer support solutions, coupled with the proven success of 8Flow.ai's platform, positions the company for significant growth in the coming years. With its innovative approach to automating customer support workflows, 8Flow.ai is poised to disrupt the industry and drive the evolution of customer service in the digital age.
As businesses increasingly prioritize delivering exceptional customer experiences, investments in automation technologies like 8Flow.ai are expected to become even more prevalent. The funding received by 8Flow.ai underscores the confidence in the company's ability to revolutionize customer support and reinforces its position as a leader in the market.
By: K. Tagura
Author statement:
Who we are: Funded.com is a platform that is A+ BBB rated over 10+ years. Access our network of Investors, get instantly matched with a Lender, or get a business plan by visiting us Funded.com
You can review our featured partners to help your success with your business or project.