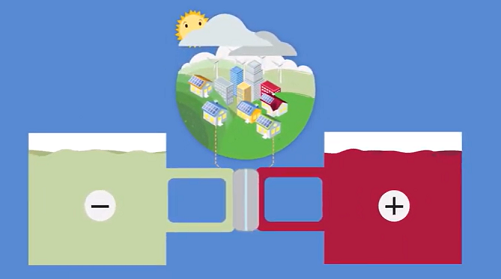 Quino Energy is a San Leandro, CA-based startup provider of energy services intended to offer scalable, long-lifetime grid energy storage for a fully renewable future. The company's storage services are ideal for grid resiliency applications such as microgrids, transmission and distribution deferrals, and renewables storage at scales ranging from homes to large solar farms, enabling the chemical industry to store for the future.
Quino was funded $1.25 million from the funded group Energy Revolution Ventures, Doral Energy Tech Ventures, TechEnergy Ventures, and other confidential strategic angel investors. The new funding intends to use for different scales and demonstrate its in situ, zero-waste battery electrolyte production process. That turns dyestuff chemicals from coal tar into long-lifetime battery reactants using the flow battery system as the chemical reactor.
The Managing Director of Energy Revolution Ventures, Peter Robson, was incredibly impressed with Eugene Beh, the CEO of Quino Energy, and his team's technology, which significantly improves battery cost, lifetime, and safety. Robson believes Quino will recreate a crucial role in the latest Age of Electrochemical Power, and they are excited to support Eugene and his team on their journey.
Eugene explains that their technology allows a 100% domestic supply chain without any dependence on critical minerals, saves jobs by developing a significant further use for coal that doesn't apply to searing it, and revs the decarbonization of our economy all at once.
Additional for Guy Yavin, Investment Director at Doral Energy Tech Ventures. They align with Quino's mission of developing a cheap, neat, and efficient flow battery, relying on inexpensive organic materials. The need for more special minerals and metals has carried back the scale-up of new battery technologies and the deep adoption of storage technologies to be embedded within renewable projects. Quino's multi-hour battery can potentially increase the reliance on renewable energy electricity, and they are looking ahead to sustaining the team in this venture.
By: K. Tagura
Author statement:
Who we are: Funded.com is a platform that is A+ BBB rated over 10+ years. Access our network of Investors, get instantly matched with a Lender, or get a business plan by visiting us Funded.com
You can review our featured partners to help your success with your business or project.