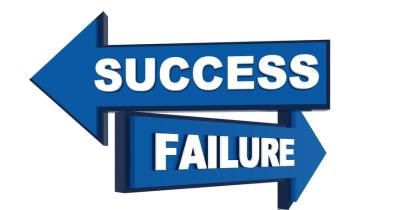 To successfully land funding, you need to think like investor when reviewing the business plan. If you were considering lending money to a business what would be one of your first concerns? Naturally it would be the chances of the business failing. An investor lends money with the intent on getting a return on that investment. So it makes sense that the business plan should be evaluated from the same perspective by the business owner.
Small businesses have a high rate of failure according to the Small Business Administration. There have been many studies done to determine why this is so. These studies have identified common errors that businesses make, so you want to consider these problems before they ever become an issue. Realistically, potential investors will have them in mind before agreeing to lend money so being prepared to respond is important.
Typical reasons for small business failure include over-expanding to prove growth to investors, underestimating expenses or overspending, assuming too much debt based on revenues and cash flow and underestimating the competition. Also included on the list are choosing a poor location and lack of capital. The likelihood of these factors occurring in your business will be considered by investors evaluating a business plan.
If you have already thought through the reasons for failure, investors will recognize that fact. For example, location is high on the list of reasons for small business failures. Presentations to investors, therefore, should address the choice of business location and explain the competition and accessibility by customers. Making sure you address the reasons why your business could fail is an important step towards ensuring it doesn't.
Who we are: Funded.com is a platform that is A+ BBB rated over 10+ years. Access our network of Investors, get instantly matched with a Lender, or get a business plan by visiting us Funded.com
You can review our featured partners to help your success with your business or project.