SAMPLE OF WHAT YOUR BUSINESS COULD LOOK LIKE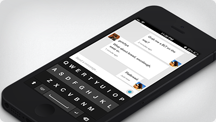 Smart Phone Translator App
ABC, LLC has developed a new App that will take your language skills to the next level. Wherever you are in the world you can communicate in every language you like with this new translator app, you will not get lost for words.
Your City, State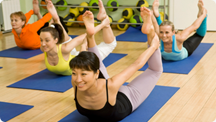 Yoga Made Easy
Yoga Made Easy, is the fastest growing training center in the heart of Atlanta and will be opening its door to different potential cities with the same training process and guidlines. We will offer franchises in every city.
Atlanta, GA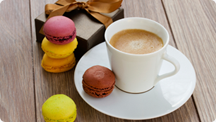 Cafe In The Park
Cafe Venice does not just serve coffee it has a wide variety of homemade pastries and cakes. It also serves pizza and pasta. Our venue suites your events whether its a seminars, birthdays, wedding or just a simple meeting. Cafe Venice is the place to be.
New York, NY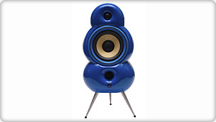 Portable Pocket Speaker
A new design innovation has come your way. A speaker that is compatible for every gadget you have. Smart phones, tablets, ipod, and even your TV. Rechargeable and very compact.
Minneapolis, MN
GET SET
Professionally written, Assisted or DIY.
Deeply disounted.
Make an impact.
Award winning.
Our Motto
We understand your business funding and startup funding needs are timely and we take it seriously by providing instant online access to contact our preferred; Angel Investors, Business Lenders, Venture Capital and Equity Partners to help you raise the money for you and your business. We have a business plan that offers all the critical elements needed to make that first impression on a venture capital, angel investor or bank. We treat you like a valued customer, not a number.
Funded.com
Best of Business Awards to Funded.com for 2014
For 5th year Funded.com receives Best of Business Awards in the Business service and Non-commercial Site category by Small Business Commerce Association (SBCA) in San Francisco and St. Paul, MN.
Testimonials
"My company has been very pleased in using Funded.com's investor network. We have found two qualified investors to help fund our company. We have also used Funded.com to help us build a professional business plan that has been a good asset."
Entreprenuer - Milton L
"Funded has been a primary resource of well qualified businesses that we like to participate in seed and staged funding."
Angel investor - Sam H
"Let me first start by saying I believe your site is THE BEST there is for connecting Entrepreneurs and Investors. It is the site I've had most success with. I had about 6 Investors either respond back or contact me because of your site with an interest in investing in my company. Thank you very much! I love your site and will recommend it to any of my Colleagues. I love the fact that we are able to contact the Investors directly (which many of the sites joining Entrepreneurs and Investors don't allow). It looks like I'm about to go into contract with an Investor because of your site. Thank you again."
Entreprenuer - Faith D
"I am grateful I had the opportunity to access your network of investors. I am reasonably confident that the current negotiations with one of your investors will go through for our film production. I will be back for my next production."
Kind Regards, Oscar S