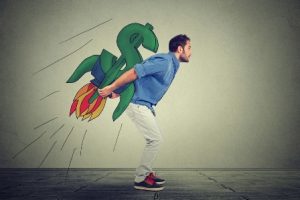 For most business startup owners, one of the most difficult aspects of their job is the task of securing venture capital. And while there are many available sources of funds out there, we have to realize that there are also a huge number of business startups that are competing for the money.
So what elements of businesses guarantee financial support from investors? Actually, there isn't. Most of the time, the chances of securing a venture capital greatly depends on the situation, in addition to the characteristics of the business and the venture capitalist. However, despite this reality, there are some things that a business owner can do to increase his or her chances of securing financial support from venture capitalists.
Among the most important pointers that a business startup owner must remember is the need for him or her to be prepared with what's going to happen.
Establishing a business is not as easy as coming up with an idea that will entice a large market. In addition to passion and dedication, a business owner is expected to be knowledgeable with every single aspect of his or her business. Thus, before approaching a venture capitalist, it's important for owners to know their businesses.
This is important because it would prepare them for all sorts of questions that may arise during a presentation for potential investors. Likewise, a full understanding of the business would enhance the viability of the business plan, therefore increasing the chances of getting financial support.
Aside from being prepared with all the questions that a potential investor may ask, business owners must also have some knowledge on the people that would be the receiving end of their pitches.
Sometimes, owners tend to contact every single venture capitalist in the country. And while this increases your chances of securing investments, this also increases the amount of time that you spend looking for money. As they say, time is gold. So why spend a lot of time when you can do something much better?
Instead of calling every single venture capitalist in the planet, try to look into the list and study your chances of getting support from every single person in it. Doing this would make you realize that more than half of the people in your list would not even read your request because they are not interested on the concept of your business.
There's no single advice that will boost your chances of securing venture capital. Nevertheless, like in any other field, being a little bit smarter will increase the possibility of getting financial support.
Access our network of Angel Investors, Venture Capital or get instantly matched with a Lender, or get a business plan by visiting us Funded.com