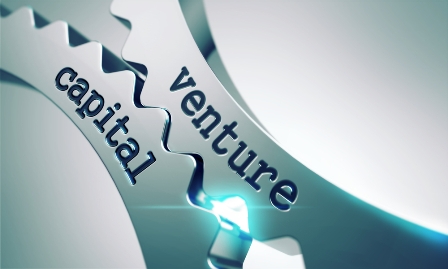 It might be surprising, but a lot of venture capitalists understand the situation of would-be entrepreneurs who are looking for investors who will finance their startups. The reason for this is simple: these people who now have millions of venture capital funds stashed in banks also started as a small company owner who experienced the challenges of looking for someone who is interested in providing financial support.
They might have followed the traditional venture capitalist model or used personal means – such as credit cards and personal guarantees – to raise significant amount of money. But one thing is clear – most venture capitalists understand the position of startup owners. And this shows their true nature when it comes to dealing with these kinds of partnerships.
Unlike the common conception that they are all too powerful and very difficult to please, venture capitalists are also human. And because most of them have experienced and succeeded in this industry, the requirements that they ask from startup owners should be seen as reasonable and realistic. Here are some of the traits that startup owners applying for financial support should have:
Passion – Those who are passionate, enthusiastic, and confident with their startups usually get not only the attention, but also the approval of investors.
Intelligence – Knowledgeable would-be entrepreneurs always have the advantage. Venture capitalists think that intelligence is tied with the success of the company.
Defensibility – Having a great concept is one thing, but being able to defend it at different levels is another. Most of the time, investors will point problems on the concept submitted by the startup owner. He or she must be able to defend the idea and convince venture capitalists that the problems can be resolved.
Contrarianism – Investors are waiting for the next big thing. Thus, unique ideas that have huge potential almost always get the nod of venture capitalists. After all, nobody wants another social networking site, not if we already have Facebook. We want something new.
Perseverance and Persistence – Startup owners who exhibit determination on their ideas always get the attention of investors. Consistent follow-ups and immediate response to queries sent by the potential investors show how important the deal is for the entrepreneur.
Humility – Despite the need for passion and determination, startup owners also need to have an ounce of humility. One must keep in mind that even the best actors or athletes have to follow the orders of their directors and coaches, respectively.
Aside from the traits enumerated above, would-be entrepreneurs should also understand what goes in the mind of venture capitalists. Usually, it only involves two things: fear and greed.
As noted earlier, investors want to put money on proposal that will be as big as Facebook. Because of this, they are afraid of letting a potential project go (fear). Also, venture capitalists look at the things that they will get once they finance a startup. This includes profit, recognition, and a powerful position within the company, among other benefits (greed).
In the end, it all comes down to these two. And startup owners might want to use these to their advantage. Of course, it would not be easy. Venture capitalists are experienced people who will know if they are being manipulated. But having the knowledge of what they want is something that could spell the difference between failure and success.
Who we are: Funded.com is a platform that is A+ BBB rated over 10+ years. Access our network of Investors, get instantly matched with a Lender, or get a business plan by visiting us Funded.com
You can review our featured partners to help your success with your business or project.