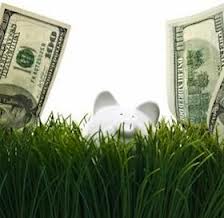 Raising Venture Capital for a business startup may be one of the most difficult challenges that an entrepreneur might encounter. After all, with the number of business startups out there, the competition for that precious venture capital may be really tough.
Here are some tips for business startup owners seeking to raise venture capital:
Decide on what you want to do – Having a business idea is different from having a business plan. While it is important to know what you want, you also need to know how you would execute your plans to achieve your objectives. Knowing this will increase your chances of securing venture capital.
Be ready for what happens – If you're really serious with securing a venture capital, then you have to do whatever it takes to get it. This includes being ready to move to another location or sit in on trainings and other experience-building activities.
Invest on your team – The truth is, businesses are not just about its owners. Usually, the success depends on the entire team that is working behind it. Venture capitalists know this, so do your best to establish a team that would bring your startup to the top.
Find a mentor – Business startup owners usually don't have much experience on what they are doing. With this, it is necessary to have a mentor who could help you in your operations, as well as in getting recommendations that would help you in seeking investors.
Have fun – Venture capitalists like business startup owners who enjoy what they are doing. The success of the business greatly depends on the passion of the people who runs it, so try to enjoy and have fun with your day to day activities. Keep in mind, though, that too much fun may lead to failure, rather than success.
Be ready to fail – Failing to secure a business investment is a common occurrence in the world of entrepreneurship. In case you get turned down, don't worry, there are other opportunities out there.
Know what you are doing – Finally, know that venture capitalists prefer business owners who know everything about their craft. Therefore, before seeking financial support from venture capitalists, try to know everything about what you are doing in order to convince them that their money will be in safe hands.
More detailed information and useful advice can be found at Funded.com Created by Mark Favre, it offers expertise and assistance with developing and funding your concept, including a private forum for queries and discussions. If you need access to investors and funding providers, please do check our website.Funded.com