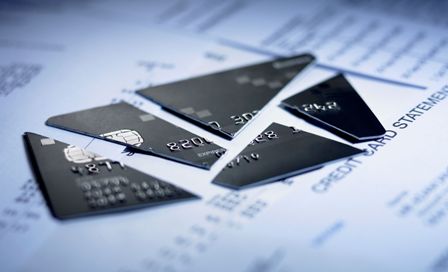 Many of us have this dream of becoming self-employed. One way to turn this dream into reality is to use your savings as investments to run a successful business. Part of accomplishing this goal is making your financial standing-worthy. No doubt, stable credit scores play a vital role in building this creditworthiness.
That is to stay; good business status scores come with a slew of benefits that mostly include supplier financing, lines of credit, easily available business loans, and business credit cards. In addition to these advantages, good credit scores help you with lower insurance premiums and higher credit limits. It attracts plenty of financial opportunities for entrepreneurs from existing suppliers and lenders.
However, not all entrepreneurs can reap these benefits due to poor financial status scores. This often happens when business owners commit small mistakes while using their business credit cards. Although these mistakes are petty and committed unknowingly, they may damage financial standing when reported to financial agencies.
If your business also faces this issue, you might be making the following mistakes.
Mistakes That Damage Business Credit
Co-signing Loan with Someone Else
You might know that co-signing a loan for anyone, including your friend or relative can bring disastrous results to your financial standing. It happens when the borrower fails to meet the terms and conditions of loan repayment. It is important to remember that, when you co-sign a loan for a relative or a friend, you share a partial responsibility of the borrower. That means when the borrower fails to make the repayments, it automatically affects your commercial loan scores if you also do not make the payment. Being a co-signer of a loan can be potentially disastrous for your business.
How to avoid that?
The easy way to avoid that is to become selective for the people you decide to co-sign a loan for. Plus, don't forget to investigate the borrower's history that includes his/her financial stability to repay the loan amount. Go through the options that the borrower will use to make the payments. Determine whether or not these options are viable and will not cause you problems in the future.
Ignoring Credit Problems
How many times have you tried to cross-examine your financial reports? No wonder if the answer to this question is "never." Most small business owners rely on the yearly report for all the details. And this one of the mistakes that you do when it comes to maintaining good financial standing. Taking out time to check monthly financial reports is always beneficial to ensure its impeccability. If you wait long, checking out the errors will become hard. Remember that, even the minor errors in your report can be damaging and will lead to poor financial status rating. The other warning signs include missing payments, zero-rated business credit cards, and not allowed to make big payments.
How to avoid them?
You can prevent this by taking prompt actions or keeping your standing scores in check.
Closing non-functional Accounts
You might feel disposing of your old-fashioned sneaker is the right way to get rid of old things. It is because you will not be using them in the future. However, this is not the case when it is about your credit cards. That means, if you cancel your old credit cards, you might lower your financial standing scores. It is because those cards might have a good financial standing history. But when you decide to do away with those credit cards, all good financial standing history that contributed to your existing scores is automatically removed.
How to avoid it?
Retaining your old credit cards or keeping those accounts open, you can save your good payment history. Even if you are not using a credit card, don't close it as it could affect your business financial standing scores.
Late Payments
Keep in mind that your timely payments are one of the major factors used to determine your financial standing scores. If you are a late payer or delay paying your bills, it affects your standing scores. Every time you make a late payment, it negatively impacts your standing scores. Even a single late payment denies your good financial status ratings and classifies you as a late payer.
How to avoid it?
It is obvious that how could you avoid this problem. You have to ensure that you make all your necessary business payments by either vendors or creditors on time. In case you miss out on a payment to the supplier for any reason, you may settle it through an agreement. Request the supplier to not report to the business financial agency and make up for the payment.
Max out Credit Cards
Maxing out a credit card is another vital mistake that many business owners do. Doing so raises the ratio of financial utilization. With a high credit ratio, you are always at a high risk of losing your credit rating. Many entrepreneurs believe that as long as they are paying off, the maxed-out amount on their business credit card will not affect the credit rating; which is not the case. No matter if you pay off the credit amount, it will have an impact on your credit scores. Credit bureaus interpret high utilization of ratio differently.
How to avoid it?
Financial agencies generally expect users to use only 30% of their credit limit. When this credit limit is surpassed, it indicates that your business is facing financial trouble. One way to avoid this is to use your debit card occasionally to make payments. This will keep your financial standing utilization ratio low.
Final Thoughts
In a nutshell, using business credit smartly is essential to improve your credit scores. And good credit scores translate into several financial benefits that may help you strengthen both your business investments and revenues. It presents you as a reliable candidate in front of banks and lenders.
Thus, avoiding the mistakes mentioned above is of paramount importance if you don't want your business credit scores to be damaged. Think of alternative ways and solutions that can help you avoid these costly mistakes.
Places like Credit Karma can be one of many free options to monitor a couple credit reports that business credit might be attached to a personally signed business account.
Who we are: Funded.com is a platform that is A+ BBB rated over 10+ years. Access our network of Investors, get instantly matched with a Lender, or get a business plan by visiting us Funded.com