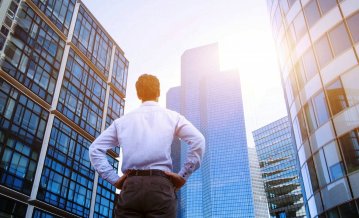 Angel investors are playing a larger and larger role in the business investment community for obvious reasons. The banks are making it more and more difficult, due to a tightening of credit policies, for an entrepreneur with a new business idea or an early stage business expansion plan to find funding. Yet you can't keep a good entrepreneur down. Angel investors see a need in the marketplace they can meet while businesses can see a need for investment fulfilled.
It's a win-win arrangement.
Planting Seeds for Business Success
Finding adequate funding will probably always be one of the greatest challenges a business must meet. On the other hand, investors need a good place to invest their money to increase returns. The tight credit market has created the ideal forum for bringing businesses and private investors together.  By investing in companies like yours, angel investors can earn a higher rate of return while your business gets the much needed capital injection required to move forward.
One of the nice features of this type of funding is the fact startup businesses can attract the angel investors when they could not attract venture capital or equity partners due to lack of financial history. The angel investors are known for being willing to give young companies with exciting new ideas, concepts or methods opportunities they would not be able to find elsewhere.
How big is the angel investor market? According to the Center for Venture Research at the University of New Hampshire, in the first two quarters of 2010 (latest numbers reported) angel investors invested $8.5 billion. As many as 25,200 entrepreneurs obtained this type of business funding.  Many people are not aware of the size of the private investment market that includes angel investors, venture capital and equity partners.
Harvesting Success
Angels are committed to providing startup funding and even money for small business expansion. Business loans are made in numerous industries too including:
Healthcare
Energy
Industrial production
Green technologies
Retail
Biotech
Software
Computer equipment
Originally angel investors tended to be sole financiers or loose groups of investors willing to make business loans for new business ventures on an informal basis.  Today there are formal investing groups able to offer larger amounts of business funding to new enterprises if the entrepreneurs have solid business plans. In fact, the angel investing industry has grown to point where they have their own trade association called the Angel Capital Association.
One of the most common questions asked is: What makes angel investors different from venture capitalists? Though there are no formal definitions, angels are more likely to invest in startup businesses or existing businesses that are still in the early stages of operation. These are the types of businesses that often have difficulty finding traditional loans. Angels will also invest smaller amounts. In fact, the news reports are full of stories of angels making microloans.
Venture capital, on the other hand, usually invests in businesses that have been in operation for a while or have a proven financial track record of some kind. Another difference between angels and venture capitalists is angels invest their own money while venture capitalists usually invest money from formal funds created for investment purposes.
Making Good Sense
If you are searching for startup funding, approaching angel investors makes sense. This is a group of investors more open to funding entrepreneurs ready to get their small businesses up and running.
Access our network of Investors, get instantly matched with a Lender, or get a business plan by visiting us Funded.com