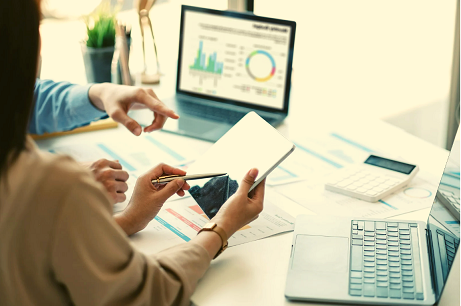 Puzzle, a San Francisco, CA-based, is a developer of a financial infrastructure platform intended to enhance speed, trust, and confidence in making accounting decisions. The company's platform equips financial data in real-time and more intelligent infrastructure. In addition, it includes advice from venture capitalists, entrepreneurs, and other higher directors, helping startups to enhance and upscale their financial performance.
Puzzle was funded $15 million and was conducted by General Catalyst, XYZ, Felicis, FOG Ventures, Sterling Road, Kapor Capital, and angel investors Gokul Rajaram, Eric Reis, Ayo Omojola, Village Global, and OnDeck. The company plans to use the new investment to expand its operations and development efforts.
The company was established at the end of 2019. Over the years, it has operated with over 500 startups to make and purify the latest software. Today the company is arising from beta with service generally available to any interested customer.
CEO and co-founder of Puzzle, Sasha Orloff, calls his company the first innovative accounting software, which combines a streaming financial data platform connected to a general accounting ledger.
This combination brings abilities of other inheritance accounting software, creating it manageable for founders (and their finance teams) to make a scalable foundation for fundraising, taxes, and improving business health – all in one place, in real-time and in-depth. The Puzzle is the modern complement to these solutions and what one founder described to them as their missing piece of a modern finance stack.
Puzzle believes accounting and finance are the underrated superpowers that set apart the following outstanding businesses. Still, leaders are held back by legacy software that needs more speed, collaboration, and intelligence for today's fast-changing economy.
Starting with companies as their first accounting software, they want the next generation of ambitious founders to build their businesses with them on Puzzle. The world needs creativity, and Puzzle exists to set them up for prevailing victory.
By: K. Tagura
Author statement:
Who we are: Funded.com is a platform that is A+ BBB rated over 10+ years. Access our network of Investors, get instantly matched with a Lender, or get a business plan by visiting us Funded.com
You can review our featured partners to help your success with your business or project.