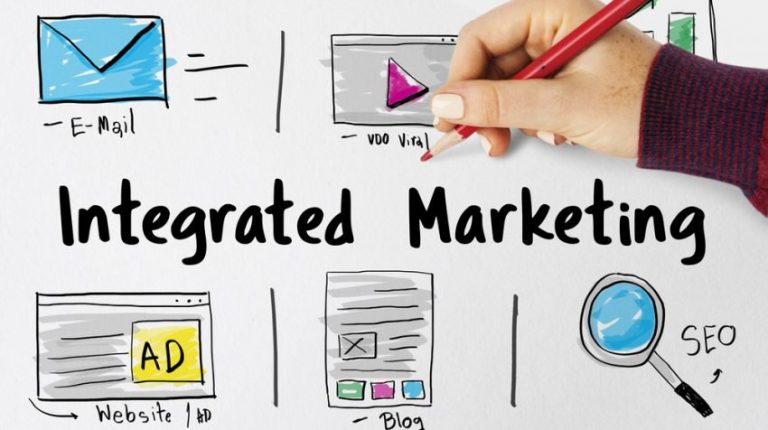 In today's digital era, every business dreams to execute the perfect social media campaign to stay competitive. It doesn't matter if you're an entrepreneur or run a small business, the need to launch your social media campaign is becoming inevitable over time.
Some of the biggest businesses of our times are known to create strong social media campaigns. Not only these promotions lead to increased profits, these campaigns allow a business to connect with their consumers, on a human level.
Already, a large part of today's online content has now moved on to social media. It is natural for businesses to work on creating the best social media campaign that is crafted to bridge the gap between businesses and their consumers.
Why do you need a social-media campaign?
Boost awareness
Increase loyalty
Earn more profits
When you spread awareness and offer solutions to your target audience's problems, you automatically get a decent number of loyal customers.
Three Strategies you must nail before launching your Social Media Campaign
But before you implement your social-media strategy, here are 3 strategies you must work on to get the most out of your campaign.
1. Set a Goal
If you don't have a goal, you don't know what you want to achieve through your campaign. Your goal defines the content and sets the mood for your social media plan. When you put your audience first, you are eventually able to plan and execute a successful campaign on all channels.
Do your homework to know the needs, wants and challenges your audience faces every day. Companies can collect relevant information through surveys or study their consumer behavior to identify the most common problems.
Talk it out with your marketing team. Explain how your products or services aim to change the current scenario. When you clearly define the goals of your campaign, you are able to work on the heart and soul of your brand. This is the 'one thing' that sets you apart from your rivals.
Some common goals that today's aspiring and established companies wish to achieve through a social media campaign include getting more followers, creating interest in a new product and building your mailing list. There is no one-size-fits-all approach to creating a successful social media campaign. Hence, you need to define goals and objectives every time you are launching a new campaign.
There are many other factors that you need to focus on to guarantee true success.
Which platforms will work best?
What kind of content should I create?
Do I need to include a video in my campaign?
How do I assess and track results?
Once a business finds clear and precise answers to these questions, it is easier to design and deploy a campaign.
2. Setting a Calendar
Now that you've done all the strategic part of launching the promotion, you need to create a schedule or a yearly plan. Your marketing team sets a fixed schedule that also includes important events, product launches and your business accomplishments. A calendar makes it convenient for a company to initiate, assess and implement your campaigns.
There are many benefits of sticking to a fixed schedule. A calendar allows businesses to work on each individual channel. For instance, having separate posting schedules for your Twitter, Instagram, Facebook and LinkedIn accounts will let you create personalized content, ahead of time.
While Facebook continues to dominate all other social networks with roughly two billion monthly users, don't forget to include other mediums such as Pinterest and YouTube. Since video content is going to capture more than 80% of all internet traffic by 2022, it is important that you also include a video strategy to attract more users.
If you are an entrepreneur or a small business owner, it is a great idea to start working on a couple of social media channels before embracing them all. Once you have a respectable fan following on one channel, you can direct your traffic to another medium.
3. Monitor Outcomes
What's the point of creating or deploying a social media campaign when you fail to track down its progress? The truth is that it is crucial that you utilize analytic tools and metrics to judge the overall performance of your strategy.
If you do not know what tools or methods will give you the best tracking results, make sure you work with the best marketing team to help you gain valuable insights.
One thing to note is that the metrics of a campaign may change with its goal. For instance, if your promotional strategy is aimed at awareness, measure growth and engagement. The metrics also include shares, likes and dislikes.
If your business wants to boost its sales, track click rates, conversion rates and shares.
When you have designed a campaign to increase loyalty, look for sentiments, engagement and influence.
What else should you do?
The secret lies to know your audience for creating the content that clicks with them. For instance, Facebook dominates all mediums as 68% of American users are active on this network. But Facebook works better when a company is targeting older users.
If you are launching a promotion for a younger audience, choose Instagram. If you are uploading videos or tutorials, YouTube continues to beat other streaming networks. Since Google now owns YouTube, uploading your content on your official YouTube channel may also improve your rankings.
Moreover, there are many social media celebrities who can endorse your products or services. Can you imagine the effect it will make on your audience? Identify key influencers in your particular niche. Partner with the most influential personalities in your industry to spread your brand message.
This tip works because the influencer you're connecting to already has a massive network. This strategy is a hybrid of new and old marketing tactics.
Bottom Line
The implementation part revolves around narrowing in on the daily tasks. Once your marketing team has nailed the 3 strategies, the rest of the work becomes less complicated.
Moreover, it's not always about the size of your budget, but how you spend your marketing dollars. Sometimes, smaller brands deploy more popular social media campaigns than big brands that spend millions on promotion.
Who we are: Funded.com is a platform that is A+ BBB rated over 10+ years. Access our network of Investors, get instantly matched with a Lender, or get a business plan by visiting us Funded.com
You can review our featured partners to help your success with your business or project.