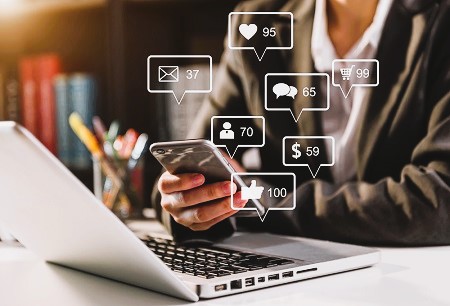 In today's digital age, having strong online visibility is vital for the success of any business. With more and more customers turning to the internet to research products and services, ensuring your business is visible online is essential. Here are seven ways to increase your business's online visibility:
1. Optimize your website for search engines:
Search engine optimization (SEO) is optimizing your website to rank higher in search engine results pages (SERPs). You can boost your website's visibility on Google and other search engines by using targeted keywords, creating high-quality content, and improving website speed.
2. Claim your business listings on directories and social media platforms:
Claiming and optimizing your business listings on directories and social media platforms like Google My Business, Yelp, Facebook, and LinkedIn can increase your visibility in local search results. You can improve your online presence and attract more customers by providing accurate and up-to-date information about your business.
3. Publish high-quality content on your website:
Creating high-quality and relevant content is a powerful way to attract more visitors to your website. By publishing blog posts, infographics, videos, and other content that provide value to your target audience, you can increase your website's visibility and show your business as a thought leader in your industry.
4. Leverage social media:
Social media platforms like Facebook, Twitter, LinkedIn, and Instagram can be powerful tools for increasing your business's online visibility. Regularly sharing engaging content and interacting with your followers can build a loyal following and raise brand awareness.
5. Use email marketing:
Email marketing is an effective way to reach out to your customers and prospects directly. You can increase your website traffic and sales by creating targeted email campaigns that provide value to your subscribers.
6. Invest in paid advertising:
Paid advertising on platforms like Google Ads and Facebook Ads can help you reach a larger audience and increase your online visibility. Targeting specific keywords and demographics can attract more qualified leads to your website and increase your conversion rates.
7. Collaborate with other businesses and influencers:
Collaborating with other companies and influencers in your industry can help you increase your online visibility and reach new audiences. By working together on co-marketing campaigns, guest blogging, or social media takeovers, you can leverage each other's audiences and expand your reach.
In conclusion, increasing your business's online visibility requires a thorough approach that involves optimizing your website, leveraging social media, publishing high-quality content, and investing in paid advertising. By pursuing these tips, you can improve your online actuality and attract more customers to your business.
Who we are: Funded.com is a platform that is A+ BBB rated over 10+ years. Access our network of Investors, get instantly matched with a Lender, or get a business plan by visiting us Funded.com
You can review our featured partners to help your success with your business or project.