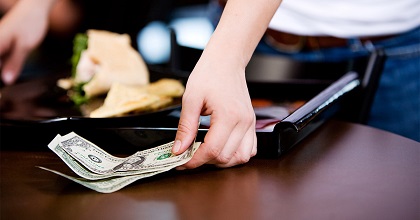 Grazzy is an Austin, TX-based developer of a digital payment portal designed to make cashless tips seamless and personal. The company's portal helps to reduce operating costs, increases wages, and elevates the customer experience through tip enablement and compensation, enabling travelers to maximize earnings and get real-time visibility.
Grazzy was funded $4.25 million, led by Next Coast Ventures, some strategic angel investors, and Tuesday Capital. This latest infusion of capital will accelerate development across enormous hotel brands and operating groups, restaurant groups, and salons scrutinizing for modern ways to enhance the employee experience while reducing costs. Further, this budget will sustain the continuance of logical integrations between the Grazzy platform and the effective payment systems that most hospitality and service businesses rely on to run their operations.
The company is led by Founder and CEO Russell Lemmer. Grazzy allows consumers to digitally cashless tip diners and hotel attendants by scanning a QR code. Workers can immediately access those funds rather than wait for their employer to convert them to cash. Grazzy said this setup could improve employee retention.
Also, by addressing the financial wellness of those employees, they can reduce turnover and improve lives. Based on the comment of Lemmer, even as hourly pay rates increase, they know that cash constraints have meant meaningfully fewer gains for service industry employees who rely on tips to supplement their hourly wages. We're on a mission to fix that. Our digital, cashless employee-centric platform supports those who earn more money, use it the same day, and save and spend better.
The progressively cashless economy has made it challenging for numerous service-based industries to tip out workers at the end of their shift, compelling multiple to defer tip-outs to weekly or twice monthly paychecks. Grazzy opens access to digital tips, paid through customer credit cards, letting service-based businesses offer same-day, instant access to tips for their staff.
Thomas Ball, Co-Founder of Next Coast Ventures, said, Grazzy's capability to serve the complex needs of the enterprise makes them impressive to the landscape. In addition, the product and the team's proven ability to deliver at scale make Grazzy the most potent player today.
By: K. Tagura
Author statement:
Who we are: Funded.com is a platform that is A+ BBB rated over 10+ years. Access our network of Investors, get instantly matched with a Lender, or get a business plan by visiting us Funded.com
You can review our featured partners to help your success with your business or project.