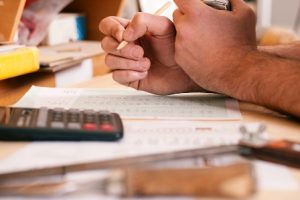 Whether you are running a mid-sized company or a startup, your company requires working capital with fast financing and flexibility. Factoring companies, in this regard, provide you this needed cash flow. A factoring company typically takes on waiting for burden for accounts to receive invoice payments. In return, it provides businesses and companies with timely advance cash.
There is no denying this receivable financing method is not only flexible but and also a smart financing alternative as compared to conventional business loans. Businesses need factoring when their account receivable invoices are essentially put up for sale at a discount to a factoring company. Banks, on the other hand, require businesses to go through a burdensome and long approval process to apply for a loan. Not only this, bank loan bears interest at the current market rate and often results in heavy business debt.
Reputable factoring companies, however, start your approval within twenty-four hours and can give you the funds on the same day. This duration can be of ten days, if you are a new client. Factoring doesn't subject your business to any volatile interest rate. This means factoring financing is a great way to avoid debt on your business or company's book.
Factoring financing is a long-term solution for business when it comes to enumerating its benefits. However, to make the most of this finance alternative, it's important that you have sufficient knowledge of factoring. To clear the mist, here we list some potential benefits of factoring to help you understand why you should incorporate it in your business for steady cash flow.
Before plunging into the discussion of factoring benefits, let's understand what factoring is.
What is Financial Factoring?
In financial terminology, Factoring refers to an invoice discounting and it is used as a financing tool for businesses, particularly for startups. When a business sells goods or services to its customers, it typically offers various payment terms instead of cash at sales time. Although there are a plethora of reasons why businesses practice this, developing a long-term relationship and increasing sales are the most important. In this kind of transaction, businesses usually get accounts receivable, which they hold on their books until customers clear the debt.
Businesses Can Benefit From Long-Term Factoring
If your business faces the following scenarios, invoice factoring can be really beneficial:
Volatile and unstable cash flow
Seasonal sales
Long duration sales cycle
Business needs funding to maintain production and substantial inventory
Delayed payments, such as corporate buyers and government agencies
How a Factoring Company Helps Business
A factoring company deals with invoice financing, particularly for startup and medium-sized businesses that want a non-bankable working capital solution. A factoring company, typically, purchases invoices for your business from creditworthy clients. Once you do it with crediting invoices, the company advances your business with 90 percent of invoice amount within 24 hours. The remaining balance is cleared when your client settles the payment in full.
You can submit your invoices directly after the product delivery or work completion. One of the interesting features of the factoring company is it keeps your revenues inflow and causes no collection hassles or delays.
Why Your Business Should Consider Factoring for Steady Cash Flow
Fast Way to Raise Money
As mentioned earlier, factoring is an alternative financing solution for businesses looking for swift working capital. A factoring deal does not take more than 24 hours to process and complete. If your business is in need to expand its operations quickly, factoring is your go-to option. Unlike banks and other financial solutions that take a whole lot of time in applying, processing and sanctioning, invoice factoring is a fast way to raise money. In general, businesses do not have that much time when it is about making investment or processing payments.
An Easy Way of Reliable Cash flow
There is no doubt that the availability of manageable and consistent cash flow is significant for operating a successful business. This means if your business doesn't have a reliable cash flow, it may struggle to meet its daily financial requirements. Financing factoring, in this regard, is an effective and easy financing option that can help you improve cash flow. By using financial factoring and its steady cash flow, your business can meet its daily cash needs. You can even use that money to grow your startup into an established and successful company.
Growth and Expansion
Continuing from the last point, businesses in the growth and expansion phase require working capital. Whether your business needs to hire more employees or purchase new equipment, factoring can provide your growing business the working capital it needs. It may bring endless opportunities for your business to expand.
Maxed Out Your Business Lines of Credit
A state of maxed out credit line can bring your business cash flow to a halt. Even if your company has good credit, banks can limit the amount that you can legally obtain. This may be hazardous for your business growth. However, with invoice factoring, it is only your account receivable base size that can limit. For instance, you can obtain more working capital if your business makes new customers or signs new contracts.
A Way to Handle Slow-Paying Customers
Slow paying customers are something that businesses simply cannot avoid. Managing cash-flow becomes hard if customers take 40 to 90 days for paying the due amount. Even if you work with a Master Services Agreement (MSA), which is a payment term, there are customers who pay as per their convenience. Invoice factoring allows you to benefit from instant access to your due cash. All the due payments are received within 24 hours.
Final Thought
In a nutshell, financial factoring offers multiple benefits for companies in need to raise cash without any delays. Particularly, when a traditional bank loan is unattainable and your rapidly growing business needs to meet payroll, purchase material or cover its other operating outflows, factoring is undeniably one of the best ways you can solve all these problems.
Access our network of Investors, get instantly matched with a Lender, or get a business plan by visiting us Funded.com