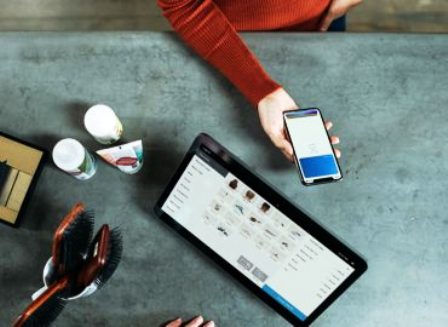 SpotOn is based in San Francisco, CA. This company is a developer of a cloud-based financial platform design to give businesses an unparalleled set of growth-driving tools.
SpotOn was funded $300 million in Series E funding, raising its valuation to $3.15 billion. Andreessen Horowitz led the round with continued participation from current investors, including DST Global, 01 Advisors, Dragoneer Investment Group, Franklin Templeton, Mubadala Investment Company, and new investors Wellington Management and Coatue Management. In addition, advisors Douglas Merritt, CEO of Splunk, and Mike Scarpelli, CFO of Snowflake, also made individual investments as angel investors.
Will use the company's new investment to acquire Appetize, a leading digital and mobile commerce financial platform for enterprise businesses, such as sports and entertainment venues, theme parks, zoos, college campuses, and more.
SpotOn has provided software and financial payments technology to SMBs, emphasizing restaurants and retail businesses. However, the acquisition of Appetize extends SpotOn's reach to the enterprise space in a significant way. Appetize will market as SpotOn and will work to increase its client base, including an excellent directory of companies and organizations, including Live Nation, LSU, Dodger Stadium, and Urban Air.
Appetize's technology performs it more comfortable to pay in various contactless processes through point of sale (POS) devices, self-service kiosks, handheld tools, online ordering, mobile web, and API integrations.
SpotOn is bringing on the likes of Square in the payments place. But the company says its offering lengthens beyond typical payment processing and point-of-sale software. Instead, its platform intends to give SMBs the capability to manage their businesses "from building a name to accepting payments and everything in between." SpotOn aims to be a "one-stop-shop" by incorporating tools such as marketing, custom website development, scheduling software, review management, appointment scheduling, analytics, and digital loyalty.
Through these combine, complementary technologies, SpotOn positioned to support clients of all types and sizes to manage their business now and well into the future. The transaction expected to close by mid-September.
By: K. Tagura
Author statement:
Funded.com is the leading platform for accredited investors network worldwide. We monitor and provide updates on important funding events. Angel Investors and Venture Funding can be a key growth for a startup or existing business. Whether it is a first, second or third round financing having a strategic alliance with an Angel Investor or Venture Capital financing can propel a business to the next level and give the competitive edge.