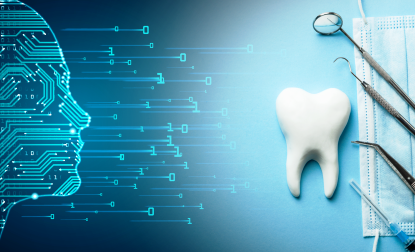 Overjet, a Boston MA-based, is a developer of advanced dental technologies designed to reduce costs and improve the quality of dental care.
Overjet was funded $27 million in Series A financing was led by General Catalyst and Insight Partners, with strategic angel investors and additional backing from the E14 Fund.
The company plans for the gain are two: The money will support Overjet's goal of bringing its existing platform to dental clinics around the country. While also funding the development of new AI-based tools and systems to improve dentistry.
The mission of Overjet is to improve oral healthcare for all. That is the reason Overjet's dental AI products design to help dentists deliver the best patient care and enable dental insurers to operate more accurately and efficiently.
Today's financing follows the FDA's recent clearance of Overjet's Dental AssistTM product designed for dental practices, the first dental AI company to receive such approval.
The flagship feature of the Dental Assist program is the deep learning-based technology at its core that can perform real-time analyses of dental X-rays. The AI trained to measure bone loss in these images, making it easier for dentists and hygienists to diagnose periodontal disease. Which estimated to hit roughly half of all U.S. adults and, in severe untreated cases, can cause pain and tooth loss.
The program designed to cut down on imaging and diagnosis significantly. It works in real-time and eliminates the need for dentists to study X-rays to measure bone levels manually.
Chris Bischoff, Managing Director of General Catalyst, said that Overjet improves patient care by automating much of the clinical review process with AI. Thus, helping clinicians increase diagnostic quality, consistency, and speed. That means why they are excited to partner with Wardah Inam and the entire Overjet team to deliver on the vision of health assurance in dentistry. Creating a win for patients, as well as insurers and clinicians.
The company hopes to receive further FDA clearances. Next, expand the AI's reach beyond gum disease, enabling the software to identify and assess cavities, tartar, impacted teeth, and other dental concerns.
By: K. Tagura
Author statement:
Funded.com is the leading platform for accredited investors network worldwide. We monitor and provide updates on important funding events. Angel Investors and Venture Funding can be a key growth for a startup or existing business. Whether it is a first, second or third round financing having a strategic alliance with an Angel Investor or Venture Capital financing can propel a business to the next level and give the competitive edge.