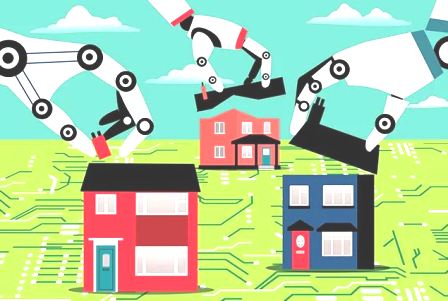 Diamond Age is a developer of a robotic construction technology intends to fix labor shortage issues in construction. The Bay Area startup focuses on automating the construction process by developing a suite of automated devices that diminish the manual labor needed to build new home by more than half.
Diamond Age was funded $8 million seed round led by Prime Movers Lab and Alpaca VC with participation from Dolby Family Ventures, Calm Ventures, angel funding Gaingels, GFA, Venture Partners, Suffolk Construction, Towerview Ventures.
The startup studies to put a slew of key emerging technologies to work in constructing houses with several workers in a significantly trimmed time frame. Diamond Age declares that when fully completed, its tech will reduce manual human labor by 55%. As a result, shorten the construction time on a single-family home from nine months to 30 days.
Precisely, the company relies on robotic and 3D printing solutions. The past involves a set of 26 different robotic arm attachments to help with the construction. That tech is link with a gantry-based 3D printing technology designed to assemble the interior and exterior walls of the house. These efficiencies could dramatically reduce the almost a million single-family home shortages in the U.S. housing market.
Diamond Age will use the new funding to scale its robotics platform advancement and produce a 1,100 square foot demonstration house. In addition, this fund will help Diamond Age partner with home builders and developers to turn the home building into an on-demand product. And give buyers more options when designing their home.
Suzanne Fletcher, the Prime Movers Lab General Partner, said that construction is still an old-fashioned industry that has yet to experience the comprehensive benefit of technology. As a result, it is plague with inefficiency and massive labor shortages. Because of that, Diamond Age is building a genuinely transformative system that will change the buying and building of new production homes forever.
By: K. Tagura
Author statement:
Funded.com is the leading platform for accredited investors network worldwide. We monitor and provide updates on important funding events. Angel Investors and Venture Funding can be a key growth for a startup or existing business. Whether it is a first, second or third round financing having a strategic alliance with an Angel Investor or Venture Capital financing can propel a business to the next level and give the competitive edge.