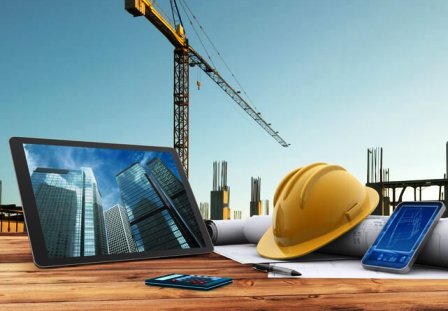 Agora is a company based in San Francisco, CA. Also, a developer of a cloud-based construction management software designed to help contractors in materials management and procurement.
Agora was funded $33 million led the Series B funding round by Tiger Global, with additional critical investments from 8VC, Tishman Speyer, DST, angel investors Jerry Yang, Michael Ovitz, LeFrak, and Kevin Hartz.
The company plans to employ the funds to organize and trace materials, automate manual data entry, and bring all its supply chain stakeholders together upon a single platform for seamless interaction.
Maria Rioumine and Ryan Gibson have founded Agora. To make it easier for commercial trade contractors to order and track materials, automate manual data entry, and give everyone involved in the procurement process a single platform by which they can communicate with each other.
Commercial trade contractors over the US still rely on manual, pen-and-paper methods too often to operate their stocks chains. Service teams are overburdened with manual data entry and must rely on old systems that don't work with each other. Area teams have no simple way to choose the precise materials they need and track them to delivery. These inefficient processes delayed contractors down and drive to miscommunication, project delays, and massive waste.
Agora's software resolution is a critical component in decreasing the cost of construction, helping deliver essential projects that empower local communities faster and more efficiently, and reducing materials waste.
During the pandemic, contractors across the country faced severe supply chain disruptions and material price fluctuations. As a result, many turned to Agora to help them manage quotes across different vendors more quickly and lock in prices in advance.
Using the platform does explicitly things like giving contractors the ability to customize templates, create pre-approved materials lists and quickly reorder frequently needed items, order from a catalog that offers more than 400,000 SKUs, and eliminate manual data entry, which reduces errors and automates basic processes.
John Curtius, a partner at Tiger Global, said, That Agora's platform gives industry-leading knowledge for commercial trade contractors and is a game-changer in improving how construction works. They are passionate about Agora's strong traction, ridiculous market opportunity, and proven track record of client success.
By: K. Tagura
Author statement:
Funded.com is the leading platform for accredited investors network worldwide. We monitor and provide updates on important funding events. Angel Investors and Venture Funding can be a key growth for a startup or existing business. Whether it is a first, second or third round financing having a strategic alliance with an Angel Investor or Venture Capital financing can propel a business to the next level and give the competitive edge.