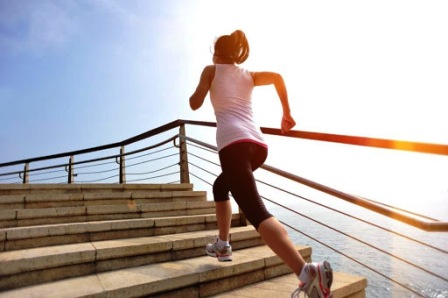 The first online social platform for athletes is moving up its game. Strava is based in San Francisco and has 70 million members, according to the company, with a presence in 195 countries globally.
Strava was funded $110 million in a Series F financing, the investment led by Sequoia Capital and TCV with participation by San Francisco-based Dragoneer Investment Group and Jackson Square Ventures, and Menlo Park-based Madrone Capital Partners.
The funding intends to propel the development of new features, and support its global community and expand to serve more athletes.
Now 2020, Strava has noticed significant growth. The company puts its activity tracking as focused on the app and service's community and networking features, with features like virtual competitions and community goal-setting as representative of that approach.
The co-founder and CEO of Strava, Michael Horvath, said they are excited to partner with TCV and Sequoia. Making Strava indispensable to athletes everywhere, they connect athletes to what motivates them, fuel the growth of their community, and strengthen their business.
Strava provides anyone, anyplace, access to an athletic community. Staying motivated is the oldest and most significant problem in health and fitness. Still, Strava has tapped into the excellent component to keep people moving: human connection. Strava enables motivation into competition, sociability, and responsibility.
The General Partner at TCV, Neil Tolaney said, TCV an existing investor in the related fitness and health ecosystems over a long duration. As the largest and most engaged community of athletes globally, Strava is uniquely positioned and claims a vital value project for athletes and partners matched.
Strava's community and unique product offerings motivate athletes to lead healthier, more active lifestyles. Strava's outsized growth in community membership, activities, and subscribers demonstrates its importance for athletes to best fulfill their objectives.
This company debuted a new Strava Metro service earlier this year, leveraging the information it gathers from its users. In an aggregated and anonymized way to provide city planners and carrying managers with important information about how people get around their cities and communities. All free for these governments and public agencies to use once approved for access by Strava.
By: K. Tagura
Author statement:
Funded.com is the leading platform for accredited investors network worldwide. We monitor and provide updates on important funding events. Angel Investors and Venture Funding can be a key growth for a startup or existing business. Whether it is a first, second or third round financing having a strategic alliance with an Angel Investor or Venture Capital financing can propel a business to the next level and give the competitive edge.