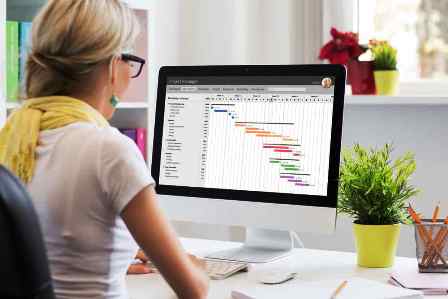 Boulevard is a salon and spa management platform created to facilitate operations, boost sales, and satisfy customers. It establishes this company in Los Angeles, California, in the year 2016.
Boulevard was funded $27 million in Series B funding despite a business slowdown caused by the pandemic.
Index Ventures and Toba Capital led the funding, with VMG Partners, Bonfire Ventures, Ludlow Ventures, and BoxGroup. They plan to expand their team and platform to serve further their small, medium, enterprise, and franchise partners with these funds.
Matt Danna and Sean Stavropoulos started Boulevard. Stavropoulos's inability to book a haircut and Danna's feeling that salons and spas' failure to cater to customers like the busy programmer could show a more significant problem inspired this company.
To resolve a pain point they had experienced personally. They wanted to streamline the client experience at salons and eliminate inconveniences like calling to make appointments or carrying cash for gratuity. After doing door-to-door research, they learned just how underserved salons were by the technology available to them. Even though they were outsiders to an industry that they had only engaged with as consumers and believed they could create something better.
In time, they saw that other appointment-based businesses also faced the challenges salons experienced like spas, nail salons, and medispas. That realization led Boulevard's mission to develop into something more significant—to modernize the technology powering salons and spas while improving the daily lives of professionals and the clients they serve.
According to data provided by the company, Boulevard is giving businesses a boost. On average, enterprises increase bookings by 16%, retail revenue jumps by 18%, and gratuity paid out to stylists jumps by 24% for businesses that use Boulevard, the company said. It also reduces no-shows and cancellations and halves time spent on the phone.
Customers using the company's software include Chris McMillan the Salon, Heyday, MèCHE Salon, Paintbox, Sassoon Salon, SEV Laser, Spoke & Weal, and TONI&GUY. Boulevard now has 90 employees and will increase that number as it continues to expand across the country.
Patrick Mathieson of Toba Capital said the secret to this company's success has always been putting its customers first, no matter what the economy is. Also, he said, not many companies can more than double their customer count during a period when the entire industry is temporarily closed for business. Boulevard is an excellent company, and it delights them to be invited aboard for the journey.
By: K. Tagura
Author statement:
Funded.com is the leading platform for accredited investors network worldwide. We monitor and provide updates on important funding events. Angel Investors and Venture Funding can be a key growth for a startup or existing business. Whether it is a first, second or third round financing having a strategic alliance with an Angel Investor or Venture Capital financing can propel a business to the next level and give the competitive edge.