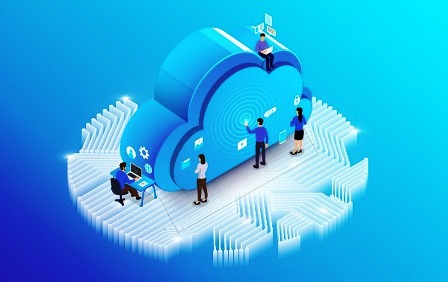 Yotascale, a Menlo Park, CA-based the industry leader in next-generation cloud cost management software, was funded $13 million for its Series B round funding.
The round was led by Felicis Ventures' Aydin Senkut, with existing investors' participation in Crosslink Capital, Pelion Ventures, and Engineering Capital. This funding intends to continue to expand operations and its business reach.
When you encountered a startup, you don't go out and purchase a rack of servers. And you don't produce an in-house data center team. Instead, you spread out your infrastructure needs to the major cloud platforms, namely Amazon AWS, Microsoft Azure, and Google Cloud.
That's all fine, but any startup's cloud setup will become more complex, varied, and perhaps multi-provider over time. Start in microservices, and one can turn up with significant confusion and an even higher bill. That's the difficulty that Yotascale wants to beat.
Most startups they expand, so too does their outflow of dollars to the major tech companies. So paying less on AWS or Azure would be best for startups.
Yotascale wants to be the supporter for many companies to understand and attribute that spend to the right part of their platform or service, perhaps reducing aggregate spend at the same time.
Yotascale's software provides engineering teams, the subject matter experts, for their cloud workloads and applications. Complete visibility of cloud costs, making more cost-effective decisions, and independently validating planned usage for faster buying cycles increased savings of 50%.
Yotascale's next-generation approach to cloud cost management provides three pillars for a genuinely collaborative, optimized framework: unified cost management, joint cost optimization, and predictive capacity planning. Yotascale's solution focuses on understanding cloud spend seamlessly and builds trust with engineering teams. Not just providing piecemeal reports requiring manual administrative configuration and sealed communications.
Yotascale has widely adopted industry-wide by leading fortune 1000 companies globally, such as Zoom Video Conferencing, Hulu, and Doordash, driving its revenue growth year over the year.
According to Aydin Senkut, founder and managing partner at Felicis, Yotascale provides complete visibility and significant savings and allows for accurate cost attribution, including usage of microservices. That's why they are pleased to be a partner and to invest with Yotascale on their journey.
By: K. Tagura
Author statement:
Funded.com is the leading platform for accredited investors network worldwide. We monitor and provide updates on important funding events. Angel Investors and Venture Funding can be a key growth for a startup or existing business. Whether it is a first, second or third round financing having a strategic alliance with an Angel Investor or Venture Capital financing can propel a business to the next level and give the competitive edge.