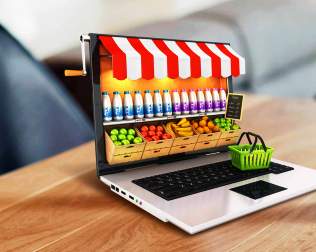 Perch based in Boston, MA. This company is a technology-enabled consumer quality brands that acquire and operate Amazon Marketplace businesses to win products in their respective categories.
Perch was funded $123.5 million in a new round of financing. Spark Capital led the funding with participation from past investor Tectonic Ventures and new backer Boston Seed. Perch intends to use the capital mainly to acquire category-leading products and companies, make out its core team, and invest in its technology platform.
Third-party sellers are growing gross revenue at a rate greater than 50% in 2020. Yet, even though 86 percent of third party sellers are profitable, there are often limited options and resources available for these entrepreneurs to take their products to the next level. That's where Perch comes in. Perch acquires high-quality consumer products and brands that have a steady history of strong customer reviews. They are consistently one of the top products within their category and demonstrate the opportunity for continued growth.
Said Chris Bell, the CEO of Perch; they currently count women's athleisure brand Satina, kitchenware from Flathead and Aulett and others, health and personal care brands among its stable companies. There are just ten on the platform today. The funding is getting on the back of success and ambitious plans to grow 50 by the end of 2021, eventually hundreds or thousands of brands.
Bell adds that technology is the most crucial part of our model because some 40% of the startup's team works on its platform, which is used to onboard. Eventually, thousands of brands at scale in an e-commerce-native environment.
The platform helps run analytics on sales, determine pricing and ad strategy, inventory positioning, and other marketing decisions. Longer-term, it will also use to help figure out how to sell and balance products on social and retail channels.
Said Alex Finkelstein, General Partner of Spark Capital. The Perch team has the M&A, eCommerce, and Amazon experience to know what makes a quality and scalable consumer product and take those products to the next level post-acquisition. Moreover, they exceed excited to begin this round because Perch is already off to a solid start. Given the booming eCommerce market, he expects they will continue to see record numbers and added acquisitions this year.
By: K. Tagura
Author statement:
Funded.com is the leading platform for accredited investors network worldwide. We monitor and provide updates on important funding events. Angel Investors and Venture Funding can be a key growth for a startup or existing business. Whether it is a first, second or third round financing having a strategic alliance with an Angel Investor or Venture Capital financing can propel a business to the next level and give the competitive edge.