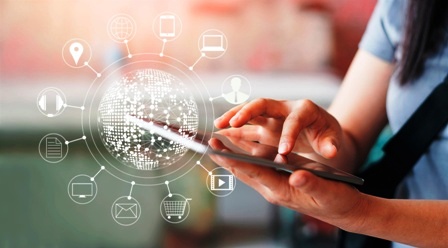 Veem, a San Francisco, CA-based the fast-growing global payments network built for businesses, was funded $31 million Series C round financing.
Truist Ventures led the round. With the global investor base's participation, MUFG Innovation Partners Co. Ltd., the largest bank in Japan, AB Ventures, Arab Bank, Paper Excellence, and Myer Family Investments.
It also included the existing investors, GV (formerly Google Ventures), Goldman Sachs, Kleiner Perkins, Silicon Valley Bank, National Australia Bank Ventures, and Trend Forward Capital.
This investment intends to use the funds to develop a robust channel partner program that will widen its geographic presence and expand its product suite.
The B2B payments network is booming right now so that the company's self-described mission to become the "Venmo for businesses," as it helps companies send and receive money internationally with its online wire-transfer service.
Veem is proliferating. Currently, about 225,000 businesses send and receive money in more than 100 countries using Veem's platform. This company licensed and regulated in each country and state it serves, and it supports over 50 currencies. Secure, trackable transactions combined with seamless integrations with business applications such as QuickBooks, Xero, and NetSuite, enable firms to save time and money while mitigating risks associated with international funds transfers.
The statement of Vanessa Vreeland, head of Truist Ventures, inspires Veem's management because they can resolve a critical pain point for small- and medium-sized businesses by their group of innovators and visionaries team. They are excited about the investment and the future opportunities it may bring. Veem's strategic approach and commitment to constant improvement align well with how Truist sees technology's role in shaping the client experience.
Said Marwan Forzley, the CEO of Veem, This funding round marks an important milestone for their company, putting them in an ideal position to build out their channel partner program and prepare for Veem's next stage of global growth. Their channel partner network serves as their vehicle to better commercialize their product offering and further expand its market development efforts.
By: K. Tagura
Author statement:
Funded.com is the leading platform for accredited investors network worldwide. We monitor and provide updates on important funding events. Angel Investors and Venture Funding can be a key growth for a startup or existing business. Whether it is a first, second or third round financing having a strategic alliance with an Angel Investor or Venture Capital financing can propel a business to the next level and give the competitive edge.