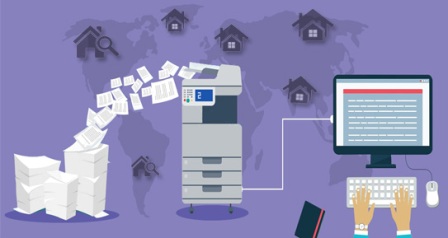 A large number of companies have introduced to digitize all aspects of real estate, from estimating valuations to observing operational costs and underwriting mortgages.
Spruce is one of those companies in New York City that has a digitized platform for enabling online real estate transactions. The company funded Scale Venture Partners led $ 29 million in growth capital with participation from Zigg Capital and Bessemer Venture Partners.
The funding intends to use in the team's expansion, accelerate the development of its proprietary technology, and deepen integrations with client partners.
Spruce founded back in 2016, led by Patrick Burns, CEO. This company provides a platform for powering online real estate transactions, including handling titles, ensuring all closing docs completed, and monitoring compliance in every geographical jurisdiction they operate.
Since the global pandemic is happening right now, most buyers cannot attend because of social distancing policies. The outcome of this was to scramble the traditional real estate closing, which needs attorneys and other work together to get all documents signed. Spruce and other digitalization startups in the space are composed to transition more of that paperwork onto their platforms as industry participants look for online approaches.
The company presently has operations hubs in New York, Texas, and California. Since its launch, Spruce has grown to service transactions nationwide, from operations hubs in New York, Texas, and California.
Author statement:
Funded.com is the leading platform for accredited investors network worldwide. We monitor and provide updates on important funding events. Angel Investors and Venture Funding can be a key growth for a startup or existing business. Whether it is a first, second or third round financing having a strategic alliance with an Angel Investor or Venture Capital financing can propel a business to the next level and give the competitive edge.
By: K. Tagura