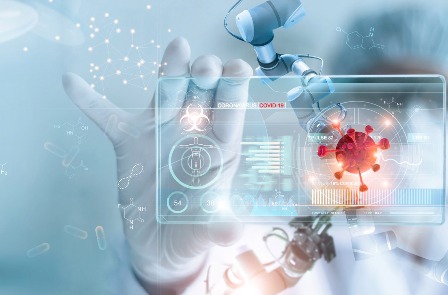 Clear Labs is a US-based provider of an automated and food safety testing technology that has been funded $18 million. The funding led by Redmile Group, Wing VC, Menlo Ventures, Tyson Ventures, and Khosla Ventures, GV, Felicis Ventures, and HBM Genomics.
These funds intend to used to commercialize the company's food safety platform and to leverage the underlying Next Generation Sequencing (NGS) technology in the clinical market, mainly to enhance the availability and quality of COVID-19 diagnostic tests.
Specialists agree that the shortage of COVID-19 testing has been a large factor in the spread of the virus in the United States.
While the lack of ability to trace infection group and transmission routes this could lead the way to difficult resistance against new and emerging pharmaceutical interventions intended to target COVID-19.
Clear Labs provides a fully- automated and intelligent diagnostic NGS platform flexible and robust architecture. It had allowed the company to develop a genomics-based essay that hasn't before existed in the clinical space.
This platform supports the latest technology in molecular testing by combining DNA sequencing, bioinformatics, and robotics to protect the global food supply and enhance preventative food safety management systems.
Author statement:
Funded.com is the leading platform for accredited investors network worldwide. We monitor and provide updates on important funding events. Angel Investors and Venture Funding can be a key growth for a startup or existing business. Whether it is a first, second or third round financing having a strategic alliance with an Angel Investor or Venture Capital financing can propel a business to the next level and give the competitive edge.
By: K.Tagura