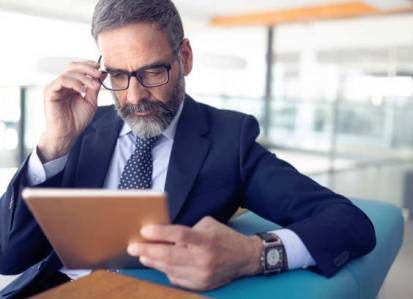 One thing you can find plenty of when looking for investors is advice. Everyone seems to have an opinion and plenty of advice to share even when they have no experience in landing business funding. The best advice you can get is actually the same advice Toastmasters International gives as toasting tips: keep your presentation personal, brief, customized and heartfelt.
Unfortunately, many entrepreneurs and businesses wait until they are desperate for cash to find investors. When it's time to approach venture capitalists, equity partners or angel investors, the general theme is one of desperation. That is not an approach that usually works because desperation reeks of risk. If investors can detect one thing quickly it is a business or business idea that is high risk and the risk is not supported by a definitive business and marketing plan.
The personal aspect of approaching investors is quite simply – you. You are the one with the idea. You are the one who developed the business plan. You are the one who needs business funding. That makes you a business asset, and the personal aspect refers to your ability to prove business experience, ability to be productive and knowledge of the industry and market niche to be entered. Investors will also want to learn about your background.
When it's time to present the business plan, the presentation should be brief, organized and well prepared. The investors will ask questions about any area they want more information about. However, when looking for investors, the business plan itself needs to thoroughly address all of the topics of interest. These topics include:
The nature of the business
Uniqueness of the product
Market definition
Customer demographics and needs
Competition
5 year operating strategy
Repayment plan and return on investment
Supporting documentation
Collateral
Financial statements
The customization needed for the presentation will depend on the type of investor you are presenting too. For example, angel investors are considering a high risk investment in your early stage venture so your presentation will have to focus heavily on the management and minimization of risk. If you are presenting to potential equity partners then it will be important to address control of the business. If you are looking for large amounts of venture capital, the presentation may focus on the business plan for accelerated growth.
In all cases when looking for investors, the presentation must be heartfelt. Being heartfelt in this case means you are honest, forthright and truthful. When explaining to angel investors, venture capitalists or equity partners why you need the money, it's important to show how the funds will be used to fuel growth.
What else can you learn from the toasting experts? You can learn to:
Practice your presentation and avoid embarrassing faux pas
Speak clearly and confidently
Be positive and exude success
Keep comments on point
Summarize succinctly
There are experts who can help anyone looking for investors for their business. Looking and landing are two different things though. In the final analysis, it's up to you to do the convincing.
Who we are: Funded.com is a platform that is A+ BBB rated over 10+ years. Access our network of Investors, get instantly matched with a Lender, or get a business plan by visiting us Funded.com
You can review our featured partners to help your success with your business or project.