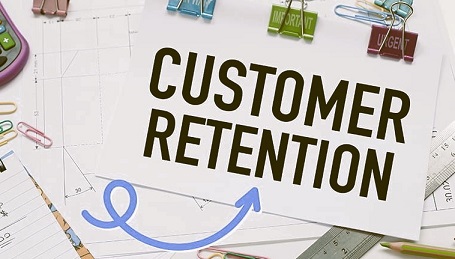 In today's fiercely competitive business landscape, acquiring new customers is a constant challenge. But what's equally, if not more, important is retaining your existing customers. Customer retention is the lifeblood of any successful business, as it not only ensures a steady stream of revenue but also helps in reducing acquisition costs and fostering brand advocates. In this article, we'll explore the art and science of implementing effective customer retention strategies that will keep your customers coming back for more.
Understand Your Customers
Effective customer retention starts with knowing your customers inside out. Invest in data analytics and customer segmentation to gain valuable insights into their preferences, behaviors, and pain points. This data-driven approach can help you tailor your products and services to meet their specific needs, leading to increased customer satisfaction and loyalty.
Deliver Outstanding Customer Service
Exceptional customer service is the bedrock of customer retention. Train your customer-facing teams to go above and beyond in addressing customer concerns, resolving issues promptly, and providing personalized experiences. The aim is not just to meet customer expectations but to exceed them consistently.
Create a Seamless Customer Journey
A seamless and enjoyable customer journey is essential for retention. Ensure that your customers have a smooth transition from the awareness stage to purchase and post-purchase support. Use omnichannel strategies to maintain consistency across various touchpoints, such as websites, social media, email, and in-person interactions.
Loyalty Programs and Rewards
Loyalty programs are proven tools for retaining customers. Offer rewards, discounts, or exclusive access to loyal customers to show your appreciation. These programs can encourage repeat purchases and increase customer lifetime value. Make sure the rewards are enticing enough to keep customers engaged.
Solicit Feedback and Act Upon It
Regularly seek feedback from your customers through surveys, reviews, or direct communication. Act on this feedback to improve your products, services, and overall customer experience. Showing customers that you value their opinions and are actively working to meet their needs can build stronger relationships.
Personalization and Customization
Personalization is the key to making customers feel special. Use data and technology to personalize your communication, product recommendations, and marketing efforts. Customers are more likely to stay loyal when they feel that a brand understands and caters to their individual preferences.
Build Trust and Transparency
Trust is the foundation of customer loyalty. Be transparent about your business practices, pricing, and policies. Keep customers informed about any changes or disruptions. When customers trust your brand, they are more likely to remain loyal, even in the face of competition.
Engage through Content Marketing
Content marketing can be a powerful tool for customer retention. Regularly create valuable and informative content that keeps customers engaged with your brand. Blogs, videos, newsletters, and social media posts can help maintain a connection and position your brand as an industry leader.
Monitor and Reward Customer Advocates
Identify your most passionate and loyal customers and turn them into advocates. Encourage them to spread the word about your products or services through referrals, testimonials, or user-generated content. Recognize and reward their efforts to create a sense of community and belonging.
Constantly Innovate
The business landscape is ever evolving. To retain customers, you must stay ahead of the curve by continually innovating and adapting to changing market dynamics. Show customers that you are committed to growth and improvement, and they will be more likely to stick around.
Conclusion
Implementing effective customer retention strategies is a journey, not a destination. It requires a deep understanding of your customers, a commitment to delivering exceptional experiences, and a willingness to adapt to their evolving needs. By following these strategies, you can build strong customer relationships that stand the test of time and help your business thrive in the long run. Remember, it's not just about acquiring customers; it's about keeping them happy and loyal.
Who we are: Funded.com is a platform that is A+ BBB accredited over 10+ years. Access our network of Angel Investors, Venture Capital or Lenders. Let us professionally write your Business Plan.