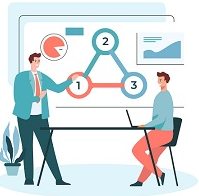 Many have used services and professionals to create contracts, legal documents, and notices. Many documents can be created for free or for a small fee online. It can be nice to have an excellent source to find a templates for a few of the following:
Bill of Sale, Power of Attorney, Rental Lease Agreement, Will, Eviction Notice.
Funded.com has a free business plan executive summary included in a trial membership. The templates can then be customized or reviewed if needed by an attorney, accountant, or business plan writer. Many sites can walk you through the details if you start the template online. If you use a downloaded template, they will have the details printed in a different color to insert or replace into your own wording. There are features that you can save these final documents in a word document and resave and use them again.
It is good to review with your own state's housing association of accepted or template leases or eviction notices. It can vary from state to state what these agreements require and what to ensure you do not include if you use a last will and testament. It can be helpful to check guidelines for witnesses and notary. Some states require witnesses to sign the will, and some require a notary. Of course, you can always have a teller at your bank notarize any documents.
Overall using templates for start-ups or existing businesses or personal. You can use it to frame the structure of a legal document to effectively and economically produce something on paper. It is common for professionals to use templates of their own to draft plans or documents in the same legal manner.
Who we are:  Funded.com is a platform that is A+ BBB rated over 10+ years. Access our network of Investors, get instantly matched with a Lender, or get a business plan by visiting us Funded.com
You can review our featured partners to help your success with your business or project.