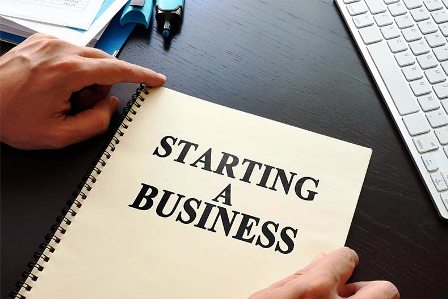 Establishing a starting business – especially for those who do not have experience – is a very complicated and difficult task. More than once, the business owner's lack of experience would often lead to regrettable, if not disastrous, outcomes. If you are planning to start a new business, here are ten things that you must know if you want to avoid startup failures:
1. Put everything on paper. Some people might tell you that you should avoid contracts as much as possible. Unfortunately, they are wrong. Before starting any deal – whether with a supplier or investor – work first on the terms of the agreement and put in on paper. This will assure you that you have a written documentation that might help you in case issues about the arrangement that was earlier agreed upon arise.
2. Formulate an effective business system. Businesses to tend to rely on efficient systems that ensure optimized operations. As the owner, it is your task to create, evaluate, and re-evaluate this kind of system that will guarantee quality and profitable results not just from your employees but from everyone and everything involved in the company.
3. Know your finances. Businesses rely heavily on your capital and profits. Even if you hire a professional accountant to handle your finances, it is important that you have more than just an inkling of knowledge about this aspect of your company. Know your financial limits. Likewise, have an idea on when will you receive payments. You would not want to wake up realizing that you don't have the money to pay this month's electricity bill.
4. Have an attorney. It might appear over the top, but having a person who will be there to offer legal assistance may be one of the best decisions that you will ever make. Keep in mind that attorneys are not just about legal suits and court trials – they can also assist in contracts and other agreements. In the end, you will realize that their worth is more than what you have paid them.
5. Decide on whether to hire an employee or get an independent contractor. The decision is up to you, really. It basically depends on the job that is needed to be done. You have to consider the risks of hiring one over the other. Employees, for instance, are good for long term tasks while contractors are the best choice if you are looking for someone who can work on specific assignments.
6. Be ready with your legal agreements. This is basically a combination of this list's first and the fourth items. Like what was stated, contracts should be signed before the implementation of any deal. And that includes arrangements with your employees and contractors. Familiarize yourself – with the help of your attorney – with non-disclosure, intellectual property, and other forms of agreements that might come in handy.
7. Be careful with joint ventures. Teaming up with another business – especially with established ones – are very enticing for startup owners. And while this is an indication that your business in on the right track, be wary of these partnerships. Ask the question, what will you get if you sign that agreement?
8. Do not muddle up your personal and professional lives. Sure, you own the starting business. But that should not encourage you to put your personal money and your startup's capital in a single bank account. Keep everything separated, especially with accounting. Businesses flourish if you professionally – and not personally – handle the finances.
9. Be ready for additional tax types. Taxes are part of our everyday lives. And don't be surprised if it becomes a part of your every hour's life once you establish your startup. Businesses tend to pay a lot of taxes, and you shouldn't lose your mind because of this. There are tools available in the market that might help you. Or better, hire an accountant.
10. Look for the right tools. There are many services that can help you operate your business. Browse through a number of software, applications, and programs that can be downloaded from the Internet.
Establishing a starting business requires passion. But more than that, would-be entrepreneurs are also encouraged to have some knowledge on what they are about to do. It might sound difficult, but it sure is fun.
Who we are: Funded.com is a platform that is A+ BBB rated over 10+ years. Access our network of Investors, get instantly matched with a Lender, or get a business plan by visiting us Funded.com
You can review our featured partners to help your success with your business or project.