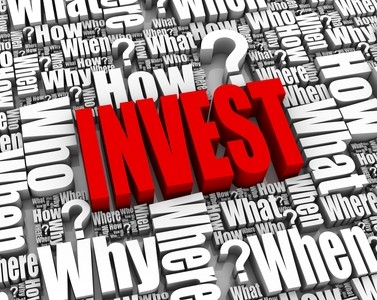 Starting up a business is a challenge. Whether it is small or big, you need to follow a series of steps along with different strategies to make it a profitable venture. To make a business worthy of your investment, it is necessary to perform thorough research on each aspect such as a business idea, market, competitors, and finances etc.
Once you find the best idea, your next step should be based on logistics of your business along with a well-crafted plan. These steps are fundamental and crucial. This way, you will create a strong base for your business as well.
So, if you are looking for a small startup that is worthy of your investment, have a look at these 10 fantastic business ideas.
1.    Real Estate Broker
Working as an intermediary between sellers and buyers, real estate brokerage is one the most profitable businesses. You will only require a brokerage license. This is also a cost-effective business idea, which means you can run it without an office as well.
However, you need to know the industry and your competitors before beginning and then you are good to go. Plus, real estate brokering is all about contacts; make sure lots of people know about your business so you can achieve your milestones.
2.    Catering Service
Catering is ideal if you are looking for a small but profitable business as you can provide these services from your home. Many people and even businesses do not think twice to pay high-quality caters. With reliable catering services, you are sure to make a handsome profit, especially on different special occasions.
If you are a hard worker and determined to build a successful small business, catering seems a decent business idea.
3.    Online Tutor
Online tutoring involves creating professional social media profiles and letting people know about your skills. Whether you love to play musical instruments or know different languages, you can teach anything online and become an online tutor.
Online tutoring neither requires extra expenses nor time. So, you can consider it if you can speak fluent French or play different piano tunes.
4.    Food Truck
Food always stays in demand and attracts people. Therefore, you can never go wrong with a food truck, especially if you provide high-quality food and beverages. Take note that opening a small restaurant requires a considerable amount of money.
Plus, there is a risk of loss because of intense competition in the food industry. In this case, a food truck seems an interesting idea. You do not need space or extra staff which makes it a profitable small startup venture.
5.    Personal Trainer
People who love to stay fit and healthy never mind paying their personal fitness trainer. Also, getting certification in personal training is affordable as well. Thus, you can get the required qualification and start offering personal training services.
This is one of the small businesses that are worthy of your investment as in current times people know the significance of a healthy lifestyle. Since this industry is competitive, you should use the internet to market your services and to build your client network.
6.    Web Designing
Technology companies are always looking for web designers who can make top-notch websites. Web designing entails developing value-driven, intuitive and beautiful websites.
If you have got an eye for website designing, you can offer these services to various companies and brands and start your web designing business. If you are new to this field, you can even learn the basics of website crafting and become a pro. Moreover, there are many online courses available that can teach the latest website trends as well.
7.    Social Media Marketer
Social media platforms have become a part of our daily life. Not only this, many people are running their businesses online on these platforms. You can start marketing on your social media profiles as well. For instance, you can use your Instagram account for marketing purposes.
All you need to do is decide the type of content you are willing to share such as technology, beauty, or health etc. and build up a considerable following on your account. Brands often look for social media accounts with a huge following to market their products. If your content is related to their business, they are likely to approach you.
8.    Local Business Consultant
New startups are always in demand of consultants who can solve problems related to their business and provide solid advice. Therefore, if you have developed the right skills or are a pro in your industry, you can become a consultant.
Whether you are a business strategist, marketer, or have other skills, feel free to offer your services to local businesses. Plus, you can take help from online courses on how to get clients and build your brand that is worth your investment.
9.    Travel Consultant
You can turn your love for traveling into a profitable small business. You can begin by creating official groups on Facebook or LinkedIn. This is an effective way to attract travel enthusiasts. In the group, you can share cheap flight rates and even recommendations for next traveling destinations.
Travelers are always in search of different recommendations to explore different places. In this case, they can count on you and you can teach them how to turn their dream trip into a reality.
10.    Become a Photographer
Turning your skills into a small profitable business is easy if you have a passion for photography and you own a camera. All you need to do is learn top-notch editing skills which are crucial in this industry along with finding a suitable niche, such as food photography or travel photography etc.
To build an impressive online portfolio, you should do photo-shoots frequently so people will know about your skills. For this, you should not hesitate to capture a few photographs for free. With a professional portfolio, you are likely to get clients in a short time.
Bottom Line
There are plenty of ideas that are worthy of your investment. However, the competition in different industries can give you a tough time. You can overcome this part if you focus on the quality of your services.
Who we are:  Funded.com is a platform that is A+ BBB rated over 10+ years. Access our network of Investors, get instantly matched with a Lender, or get a business plan by visiting us Funded.com
You can review our featured partners to help your success with your business or project.