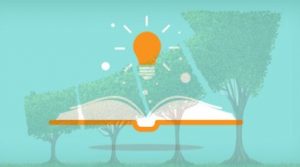 The business world is always adapting to changing consumer behavior and varying needs. Competition is growing, consumers are becoming ever demanding, and more brands are entering the market.
To stay afloat, it's necessary that small businesses achieve more growth this year by employing the right strategies. This means that your ultimate goals should include having a bigger base of loyal customers. Higher rates of customer acquisition, and a productive marketing strategy.
Here are some great approaches to help you achieve business growth.
Set Key Performance Indicators
Start measuring performance via objectively measurable indicators. Whether you're trying to assess your employees' performance, marketing campaign, or customer satisfaction, KPIs can take you a long way. It takes the guesswork out of the equation.
It'll help you measure how close you're getting to achieving business goals. Another benefit of introducing KPIs to your organization is that you can report them to project shareholders conveniently.
Improve Customer Service
Customers need attention and if you don't provide it, they'll find a brand that does. Research proves that customers are growing impatient and frustrated when a brand's customer service fails to meet the mark.
This year, you need to step up and improve your customer service by implementing live chat systems, updating FAQ pages on your websites, and responding to feedback with customized replies.
Nowadays, consumers prefer to do their own research at their convenience, rather than having to call a customer care rep during normal hours, when they're busy too. This means that they'll look up your website, and if they have any queries, the FAQ page is the first place they'll look. To stay ahead of the competition, upgrade your customer service strategy.
Make User Experience a High Priority
UX is becoming a critical aspect of branding, now that a business' role is no longer limited to just selling; consumers want to know everything about you. No matter how amazing your product or services are, they aren't the only things that determine how a customer experiences your brand.
Now, they evaluate everything; whether your website is easily accessible if your customer care representatives respond quickly enough, and if your app is user-friendly. To ensure your customers get the best user experience, you'll need to optimize your landing page, make your website easy to navigate through, and allow your audience to reach out conveniently. Once you hit the mark with all these aspects, that's when consumers will start considering your products.
Enhance Your Content and Marketing Strategy
They say 'Content is king', but is your strategy up to the mark? Now, businesses don't just sell services and commodities, and they're generous with information and content. Consumers love to read about products and your specialty, so rely on your expertise to create engaging content that consumers will love reading.
Sharing knowledge only shows how your brand has the skills to cater to their needs, so it's beneficial in the long term. Content is a part of your ongoing marketing strategy, and thanks to different social media platforms, you can be more flexible with the kind of content you create.
Develop Collaborations and Partnerships
Partnering with other brands can give you a boost, especially if it's a company that can complement your services and products. By releasing special edition products, ranges, and combinations, you grasp the audience's attention and induce the urgency to shop and spend money.
However, your collaborations shouldn't be limited to releasing new products; you should also make sure to affiliate with influencers to market your brand in a transparent and consumer-friendly way.
Influencers are established experts in the niche, so having them on your side can increase customer engagement.
Take a Risk and Try Expanding
Although it isn't necessary that your business expands over time, it's always beneficial to venture beyond your range and enter a different domain. Taking risks is always a part of running a business, so you might as well expand your range of expertise while you're at it.
If you're a retail brand, consider releasing your own line of makeup, home decor, or artsy products. All ideas have their own unique charm, but it's best that you listen to your customers first.
Start by experimenting with a pilot test and analyzing how your audience responds to new products. Based on pilot tests, you'll know whether a potential business venture will turn out to be profitable or not.
Talk Data
Data analytics are changing the business perspective from a blur to a crystal-clear view. Now, it's much easier to understand consumer spending habits and trends that are garnering the most attention. Relying on big data to help you make well-informed decisions and investments is no longer just a great option, it's a necessity.
Deriving trends from numbers and statistics used to be a tiring and cumbersome task, but with the help of analytics and AI, you can get insights far more quickly.
Not to mention, they'll also be accurate, when compared to insights derived by humans. The best part? Machine learning means that your analytics software will only keep getting better at what it does, so you won't have an excuse to make a fluke.
Try Drop Shipping Services
Drop shipping is the newest trend for e-commerce websites when it comes to delivering merchandise to their customers. It gives you the benefit of not having to hold onto any stock; any order that your customer makes goes directly from a drop shipper to them.
The product will be complete with your brand's label and name tag, so it won't lack customization. In addition, it offers your brand greater flexibility to operate from anywhere.
Conclusion
Some of the best ways that your business can achieve growth by focusing on customer service, marketing, collaborations, and making an impression. While it's necessary to take one step at a time, you need to be more productive in order to satisfy a demanding audience that is always waiting for something new.
Who we are: Funded.com is a platform that is A+ BBB rated over 10+ years. Access our network of Investors, get instantly matched with a Lender, or get a business plan by visiting us Funded.com
You can review our featured partners to help your success with your business or project.