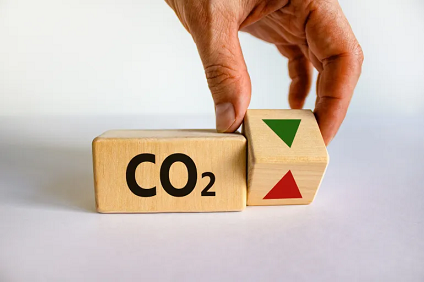 Eion is a Princeton, NJ-based originator of fine-grained mineral material invented to terminate carbon permanently and at scale while delivering economic benefits to rural communities. The company's product rapidly captures and holds carbon dioxide when applied to agricultural soils, providing farmers and the agricultural industry with a supportable pathway to decarbonization.
Eion was funded $12 million, led by AgFunder and some strategic angel investors of Ridgeline. New and returning investors contain SLVC, Carbon Removal Partners, Mercator Partners, Trailhead Capital, Orion, and Overture.
This budget round will help Eion to continue to make out its distribution partnerships and expand the availability of its patented CarbonLock™. This nature-based soil amendment removes atmospheric carbon dioxide permanently and verifiably through improved rock weathering on farming soils. The company will also employ the funds to draw high-impact talent to make out its financial, commercial, and science teams.
Adam Wolf, Founder, and CEO of Eion, said Eion's technology allows permanent carbon removal on agricultural soils, but their vision is much broader. Eion seeks to leverage carbon removal to diversify agriculture and maintain land productivity, enhance margins for farmers, help the bedrock of American businesses in our supply chain, and boost rural vitality.
Tom Shields, Partner at AgFunder, said Eion's CarbonLock™ solution delivers farmers a low-disruption way to help decrease carbon in the atmosphere. They are keen to work with Eion to accelerate the usage of carbon removal as a crucial part of addressing climate change.
Brandon Harris, Principal at Ridgeline, also states that Eion's rare combination of solid agricultural co-benefits for farmers and high capability for checkable carbon removal positions the company to be a leader in the future.
By: K. Tagura
Author statement:
Who we are: Funded.com is a platform that is A+ BBB rated over 10+ years. Access our network of Investors, get instantly matched with a Lender, or get a business plan by visiting us Funded.com
You can review our featured partners to help your success with your business or project.