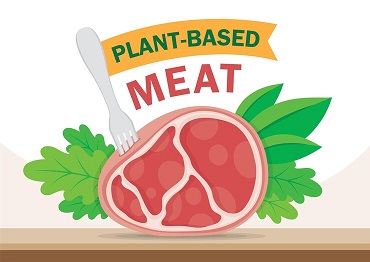 Black Sheep Foods, a San Francisco, CA-based. Producer of plant-based meat intended to provide an environmentally sustainable alternative to animal meat. The company's products are a plant-based alternative to ground lamb. They are made using analytical chemistry from soy protein, coconut oil, and natural flavors. They enable consumers to lessen their carbon footprint by choosing the cheap lamb alternative with the same taste.
Black Sheep Foods was funded $12.3 million led by Unovis, alongside Bessemer Venture Partners, AgFunder, other strategic angel investors, and KBW Ventures. It intends to use the funds to raise production for its debut lamb produced from plants for global distribution.
Sunny Kumar, co-founder, and CEO of Black Sheep Foods said their senses associate meat with a form, a texture, and a flavor. The surface has been the focus of meat innovation, and the taste is a white space. The debut lamb produced from plants includes more depth of flavor, richness, and delicious aromatics than other meats, full stop. They're in the business of giving consumers access to the most delightful meat variety, using plants instead of animals.
Charles Billies, CEO and Founder of Souvla, said they are incredibly thoughtful when selecting a plant-based meat partner. Since launching Black Sheep Foods' product in their restaurants last year, they've been seriously impressed with its integration into their menu and the overwhelmingly positive response from their many loyal guests. They stay keen on the fate of their product offerings and this vital action in the years to come.
The company says Black Sheep's lamb has gained a following in the Middle East. Prince Khaled calls the lamb "shockingly good." But, he says, as someone who grew up with the taste profile in Saudi Arabia, he couldn't believe the authentic mouthfeel and flavor. With preference being a vital aspect of customer adoption, Black Sheep Foods will easily overwhelm plant-based meats.
By: K. Tagura
Author statement:
Who we are: Funded.com is a platform that is A+ BBB rated over 10+ years. Access our network of Investors, get instantly matched with a Lender, or get a business plan by visiting us Funded.com
You can review our featured partners to help your success with your business or project.