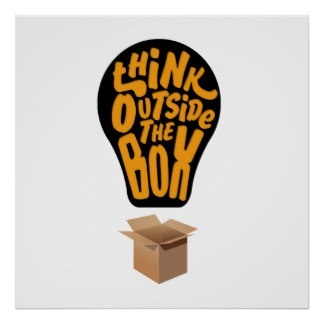 Introduction
If you think you cannot market a product with a small budget, then you are mistaken. To run a successful business, whether it is small or big, you need to implement top-notch marketing ideas strategies. So, it is essential to take the time and plan effective ways to market your product or service. Take note not that every marketing technique requires a hefty budget.
Therefore, you can find budget-friendly ways to target an audience. In the light of this, here are five outside of the box marketing ideas for your small business.
Develop a Loyalty Program
Loyalty program ideas are simple. They create interest based on top of a brand's value. So, if you love buying a particular brand, and if you're offered something extra, such as 30% on your next purchase, you will most likely take advantage of the opportunity. Hence, announcing 50% flat off, coupons or different consumer-friendly offers can provide the limelight to your business that it needs. Moreover, consumers love going to the same brand if it sells high-quality products. One of the best ways to develop a loyalty program is to provide better quality so that consumers come back for more. As a small business owner, you need to retain existing consumers along with attracting new customers. This step is crucial to growing your small business further. When you reward your existing consumers, they will likely return and purchase more.
Plus, if a customer returns to your store more often, it will increase sales, brand image, and brand loyalty at the same time. Therefore, opt for customer loyalty programs as they work as a marketing tool as well. If your existing and satisfied customers recommend your brand, it will help you reach a wide market, influence your customer base, and of course benefit your startup in an excellent way.
Promote Customer Engagement
Sometimes a simple tactic like talking to your customer casually can feel engaging to them. You might ask; 'would you like to see more items in this range?' A positive response to this is an open invitation to talk to them, ask for their feedback, their thoughts, and how you could probably make things better for them. You can also use social media to boost your customer engagement. Social media profiles allow you to interact with a wider audience in a short time.
You can always use social media profiles to ask for suggestion and answer queries using direct messaging. Moreover, asking your customers to review your official page on Facebook is another quick way to give your small business a boost.
Moreover, when launching a product go live on your Instagram and Facebook profiles and keep your audience engaged. When you stay active and interactive on public profiles, it will let people know about your business ideas. Apart from this, using social media in the right way can benefit your business in numerous ways. For instance, you can engage the audience by starting a selfie campaign, which also encourages them to share or post more. You should customize hashtags and encourage the audience to use them in their post along with tagging. This is also an effective way to target a new audience.
Personalized Incentive
Customers love to be treated well, and this is for those customers that have value. For example, one valuable customer might be a regular one at your outlet, and another might buy bulk items from you periodically. Both types of customers could be justified recipients of personalized gifts from your brand. You can add complimentary items or products in their orders. It will show that you value and cherish your regular customers. Moreover, organizing a giveaway is another fun way to treat your consumers, especially if they are outside the country. You can arrange a giveaway in partnership with another small business to reach new people.
Host a Webinar
Hosting a webinar shows your expertise in your niche. Engaging experts in this webinar will show how connected you are. Also, the more people you successfully invite as participants will also demonstrate how much people already follow you and trust your expertise. Moreover, a webinar can do wonders for your business. According to a survey, 58% of marketers prefer to use webinars for promotion. Many successful marketing strategists even think that marketing on a webinar is great to reach a wider audience.
Data from different surveys have revealed that up to 40% people become qualified leads after attending a webinar as it provides the information they need. In fact, webinars retain 30-40% more attention so there is a chance that attendees will make a purchase.
Elevate content distribution        
Content production and distribution go hand-in-hand, and your content is only as good as your distribution mechanism. Leveraging major social media platforms like Instagram, Facebook, Snapchat, and YouTube is crucial. This technique is ideal to share valuable, relevant, and constant content on your social media.
It helps in two ways that are significant for any small business. First, it helps attract or target your audience. Second, it will help them turn into potential leads. Make sure your content provides information and resonates with the audience.
You should use blogs and social media posts to distribute your message. Also, the content you share should not be the typical advertisement that forces people to make a purchase. It should speak to them on personal level so they trust you and your brand.
Concluding Lines
Marketing a small business may seem a hassle at the beginning. But, if you opt for outside the box marketing strategies, you will get the desired outcome even on a shoe-string budget. For marketing, you only need to develop and leverage top-notch social media platforms and keep them updated. Other strategies like casual interaction are a smart way to identify your shortcomings and work on them to take your small business a step ahead. If you or are planning to launch a small business, try these ideas and make a difference.
Who we are: Funded.com is a platform that is A+ BBB rated over 10+ years. Access our network of Investors, get instantly matched with a Lender, or get a business plan by visiting us Funded.com
You can review our featured partners to help your success with your business or project.