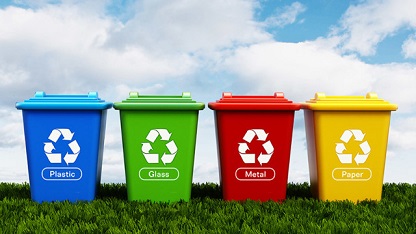 Trash Warrior is a San Francisco, CA-based developer of an on-demand waste management platform intended to make public spaces clean and tidy. The company's platform allows booking services such as junk removal, cardboard extraction, weed eradication, graffiti and etchings elimination, and power-wash, enabling customers to keep areas and surroundings fresh and neat at affordable rates.
Trash Warrior was funded $8 million led by AltaIR Capital with participation from Amino Capital, Operator Partners, Vermilion Ventures, and Hyphen Capital with participation from Primavera Capital, Sand Hill Angel investors, Lombard Street Ventures, and 500 Startups.
The firm intends to utilize the new funds to enhance technology, hire talent, and strengthen its sales and marketing efforts.
Trash Warrior provides a new business strategy for B2B waste management in the U.S. After reserving a waste management request on trashwarrior.com. Any business can resolve waste headaches in a matter of hours rather than days. This on-demand, the high-volume nationwide platform gets technology-enabled waste management to consumers ' fingertips. It eradicates the need for calls, layers of brokers, and back-and-forth negotiations and covers all waste needs.
Trash Warrior is a supervised platform that delivers waste removal and dumpster rental services to all B2B customers, with the option of highly customized business solutions for nationwide clients. Like Uber, Trash Warrior's two-sided marketplace fits client needs with the waste providers best placed to satisfy them, considering availability, sustainability requirements, and pricing.
Igor Ryabenkiy, the CEO and GP of AltaIR Capital, said that the US waste management market is constantly growing. However, it continues to use primarily classic tools and methods. Trash Warrior developed an innovative approach to solving market issues, thus ensuring the company's rapid growth.
By: K. Tagura
Author statement:
Who we are: Funded.com is a platform that is A+ BBB rated over 10+ years. Access our network of Investors, get instantly matched with a Lender, or get a business plan by visiting us Funded.com
You can review our featured partners to help your success with your business or project.