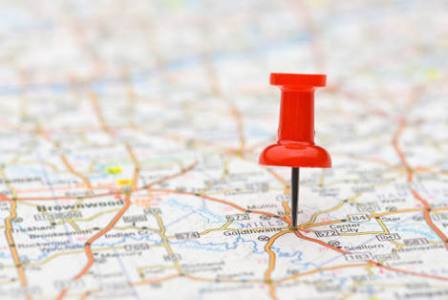 In today's day and age, experienced business owners advise future entrepreneurs to work on their online presence. They should develop an impressive website and practice social media marketing, among other activities. It almost seems as if you can build a great brand based on an influential online existence. However, even though this is true to a certain extent, don't undermine the importance of a good business location.
This makes it crucial for new business owners to look into the location they will set up. But it's still possible that issues like financial constraints can lead to them running a business in a bad location. Many startups seem to fail due to this reason. While there isn't an immediate solution for the predicament, you can take particular measures to alleviate the circumstances. Here are some of the ways that you can overcome a bad business location:
Implement Impactful Branding and Signage
It'll be hard for people passing by to avoid your store if you manage to lure them in with attractive signs and branding techniques. Captivating signage always manages to pull potential customers out of their way to stop and have a look. A billboard that appears to stand out from the rest works the best. You shouldn't opt for one that blends in and looks similar to that of competitors. For improved results, take it a step further and provide customers with customized shopping bags that will make others do a double-take.
Brand Your Business
Oftentimes, you can turn the main disadvantage of your business location into something beneficial. Being the only brand selling something of your niche in the area is better than opening shop in a district where your competitors operate.
There are likely people actively looking for your products in the area because they're far from the district that has most retail outlets. By branding your location online, in local publications and with flyers, you can attract loyal customers to your shop.
Developing a loyal customer base is more effective than having more people walk into your shop. There's no point if the people walk out with nothing because 'there's another shop here'. These customers can boost their reputation among their friends and family. This is far more valuable in today's world where word of mouth decides what brands people choose.
Make Friends
Since other businesses will surround you, you can use the opportunity to make friends and form collaborations with these brands. Promotions like these can raise hype for both you and your partners, so it's beneficial for you to approach them with such an idea in mind.
A good example is that you give customers a discount if they show that they purchased from a collaborating store. While it's best to form agreements with businesses that complement yours, such a tactic would still work when dealing with unrelated fields.
Leverage Online Presence
By becoming 'that one brand with the –-online, you have the potential to lure in customers who live far from your business location. A charismatic and humorous social media persona will get you far as well because millennials appreciate brands that make the effort of seeming human. You can even leverage social media hashtags that have a certain amount of momentum. However, don't generalize it, or make it too narrow.
That way, you'll either be associated with out-of-topic posts or you won't get any posts at all. If you have the capital for it, hire a micro-influencer to give your business location a shout out by offering samples or inviting them to your store. Additionally, you can put your skills to good use by uploading videos to YouTube. By making them informative and entertaining, you'll drive consumers to your location.
Make Your Location Accessible
In today's era when the youth prefers to make memories without spending too much money, you'll be benefited by accommodating their demand. Therefore, make your business space an open one. Not literally, but ensure that it's accessible, even by people who don't intend to buy anything from you.
Most outlets and retail stores are condescending to potential customers who are just looking around because they don't plan on buying anything. It's your job to be welcoming to them by offering space for activities. Moreover, make your business location a hotspot for social activities.
You can build upon this idea by holding events yourself, and keep space reserved for events. This way, people that are close by will know that there's a trendy-looking place in the area that's all prepared to hold a small event.
Make Use of Windows
Windows offer an intimate look into what's going on in a particular location. Hence, they're commonly associated with curiosity. People have a general instinct to look into shop windows, even if they're not paying attention.
Enhance awareness of your brand among potential customers by placing your best products at the shop window. Or better yet, make it a more personal experience by allowing others to have a look inside at the activities you hold. These are very significant factors because of how they can encourage people to walk into your store.
Talk to Local Media
There are countless ways that you can boost your visibility in the area. Hence, you can make a seemingly bad location work out for you. By talking to local media outlets, such as radio stations and magazines, you can get some flattering press, which adds value to your brand.
People who hear about you through such channels are likely to want to have a look at your products. If you're up for it, you can write pieces for local publications or give interviews. This step allows the community to know you better. By developing a closer bond with the people around you, the chances of them putting your first before any other brand become higher. These are just a few ways that you can overcome a bad business location. While you needn't try all of them, it helps to test more methods.
Who we are: Funded.com is a platform that is A+ BBB rated over 10+ years. Access our network of Investors, get instantly matched with a Lender, or get a business plan by visiting us Funded.com
You can review our featured partners to help your success with your business or project.