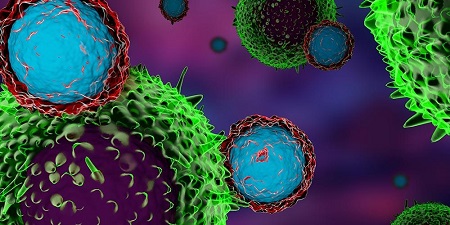 Surge Therapeutics, a Cambridge, MA-based, relentlessly creates a world where all cancer patients undergoing surgical tumor resection can receive intraoperative immunotherapy to prevent post-surgical recurrence and metastasis.
Surge Therapeutics was funded $26 million led by Camford Capital, with participation from Khosla Ventures, Intuitive Ventures, Pitango HealthTech, 8VC, Alumni Ventures, other strategic angel investors, and the Cancer Research Institute.
The company plans to use the new funds to accelerate the development of its intraoperative immunotherapy process, grow the team, and start clinical trials for its injectable biodegradable hydrogel.
While surgery is the ideal of care for patients with solid tumors, surgery can lead to the return and spread of cancer. Such recurrence and metastasis are very challenging to treat, so the ability to prevent them from manifesting would be highly desirable. Surge Therapeutics is a company producing an injectable biodegradable hydrogel that helps extended, localized out-of-cancer immunotherapy at the site of surgical tumor resection to improve patient survival outcomes.
The proprietary hydrogel has been shown to reduce post-surgical recurrence and metastasis, which account for 90 percent of cancer-related deaths and have been linked to the immune suppression caused by surgery. Reprogramming the body's response to surgery from immunosuppressive to immunostimulatory can trigger the patient's immune system to destroy both local and distal residual cancer cells, reducing recurrence and improving survival.
Dr. Oliver Keown, M.D., Managing Director of Intuitive Ventures, said SURGE is in the process of putting potent immunotherapies into surgeons' hands at a moment of significant potential impact for cancer patients. They are excited to work alongside Michael and his world-class team as they pioneer the field of localized therapeutics strategically placed and timed to enhance treatment for cancer patients.
The SURGERx™ platform is designed to improve the efficacy and safety of immunotherapy treatment, concentrating 100 percent of the effective dose where and when it can yield tremendous impact.
By: K. Tagura
Author statement:
Who we are:  Funded.com is a platform that is A+ BBB rated over 10+ years. Access our network of Investors, get instantly matched with a Lender, or get a business plan by visiting us Funded.com
You can review our featured partners to help your success with your business or project.