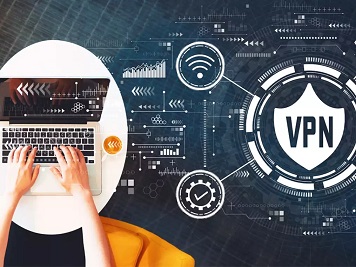 In pretty basic terms, VPN stands for Virtual Private Network. This can ratchet your privacy to guard against hackers and improve your online security. A VPN helps you browse safely by encrypting your connection and hiding your IP address. If you use a public Wi-Fi network, hackers can intercept anything you send or receive; some could be sensitive. Companies can track your online activity at home to collect information about you.
Sometimes when you even think about a product, it seems to pop up as an ad on your Facebook or Online ads. Using a VPN can mask the types of browsing you do so that pop-ups won't appear later. Sometimes VPNs can hide to get better deals as tracking efforts on pricing for deal changes on browsing habits. A VPN can also be a mandatory tool to get a fixed IP address to access specific log-ins that is IP sensitive, like company work directories. More and more ISP is assigning variable IP addresses, which change the address frequently, making it very difficult if your company has specific security requirements for fixed IP addresses.
What is the downside?
Not all VPNs are created equal. It is best to avoid using the freebies. These assigned IP addresses can be throttled or flagged by a poor IP reputation and might affect your browsing or speed, or worse, they might be run by malicious companies that want your information too. Using a VPN can also create false positives with certain cell phones, like error messages in your browser and OS that might need some research to discover why a message is popping up. You need to activate the VPNs on each device and point each to run it through your VPN can be an additional step, and when you power down your phone, make sure you open and rerun the VPN.
In Summary
VPNs have more benefits as to why to use a VPN than negatives. The cost is not too much in trade of your privacy and security. We believe this VPN company has some of the most competitive pricing that offers Military-Grade Encryption companies for your VPN choice.
Who we are: Funded.com is a platform that is A+ BBB rated over 10+ years. Access our network of Investors, get instantly matched with a Lender, or get a business plan by visiting us Funded.com
You can review our featured partners to help your success with your business or project.