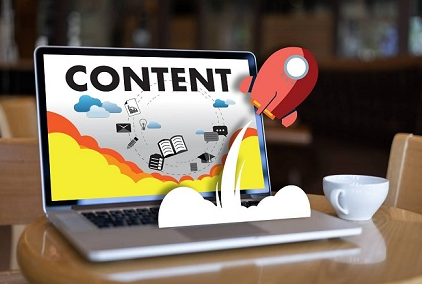 Regie.ai is a San Francisco, CA-based developer of an AI content platform designed to offer an all-in-one content creation and management system. The company's platform blends the art of language and the science of delivery to create, test, and analyze personalized prospecting sales campaigns, enabling businesses to boost engagement and optimize front-line performance.
Regie.ai was funded $10 million conducted by Scale Venture Partners with participation from Foundation Capital, South Park Commons, Day One Ventures, and notable angel investors. They will use the new investment for product development as the company continues to add features to its platform—a first-of-its-kind offering designed specifically for enterprise sales and marketing teams. For example, Regie.ai uses generative AI to make it easier for businesses to generate quality copy and content automatically, keep it for sharing, approval, and messaging consistency across teams, export series to deals engagement platforms, and propose copy improvements based on campaign results.
Regie.ai established in 2020 by Matt Millen and Srinath Sridhar. Formerly a software engineer at Google and Meta. Sridhar says he and Millen the Regie.ai aspired to make a method for companies to share with their clients via social media, text, podcasts, email, online advertising, and more. Because companies have so many platforms and mediums to speak with customers, he notes, it can be challenging for content marketers to produce continuously compelling content to reach their customers.
Since copywriting fast becomes uncontrollable and unproductive across numerous teams, some companies peek toward outsourced copywriters or agencies to compose their email series, SMS campaigns, call scripts, and social media ads. But outsourcing creates significant organizational challenges and fails to effectively align written communications with business output. In addition, keeping messaging consistent and persistently updated is a considerable challenge. Regie.ai delivers a cohesive platform that creates content creation and management accessible and valuable.
Regie.ai allows organizations to form copy, at scale, for the dozens of platforms they use to get their many target customer personas. It leverages productive AI for consistency, speed, and quality, and copy follows sharing, commenting, and approval workflows.
The platform currently supports over 75 SaaS customers, including AT&T, Crunchbase, Sophos, Auth0, and more. It also combines with sales engagement platforms like Outreach.io, SalesLoft, and Hubspot.
By: K. Tagura
Author statement:
Who we are: Funded.com is a platform that is A+ BBB rated over 10+ years. Access our network of Investors, get instantly matched with a Lender, or get a business plan by visiting us Funded.com
You can review our featured partners to help your success with your business or project.